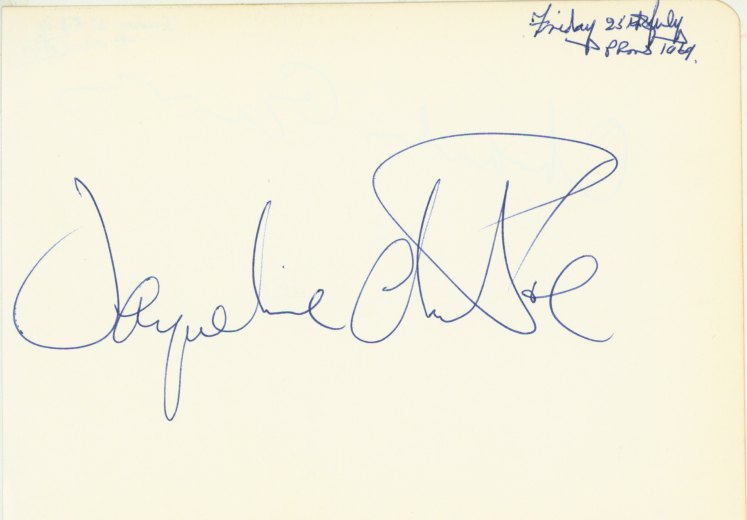 Click Image to Zoom
Enlarge Image
Du Pré, Jacqueline
A Rare Signature After Performing Dvorak Concerto.
London, July 25th, 1969. c. 5" h x 6.25" w. Excellent condition.
Large bold signature by the beloved English cellist who is considered one of the greatest cellists of all time and whose career was tragically brief because she was stricken with multiple sclerosis. The signature dates from the height of her career and was made on the occasion of a performance of Dvorak's Cello Concerto. The concert was part of the famous Proms series in Albert Hall, with Sir Charles Groves conducting the Royal Liverpool Philharmonic Orchestra. The noted English conductor, best known for his long tenure from 1963 to 1977 as Music Director and Principal Conductor of that orchestra, has signed the album leaf on the verso, with the same date.
SIG-14403
$650