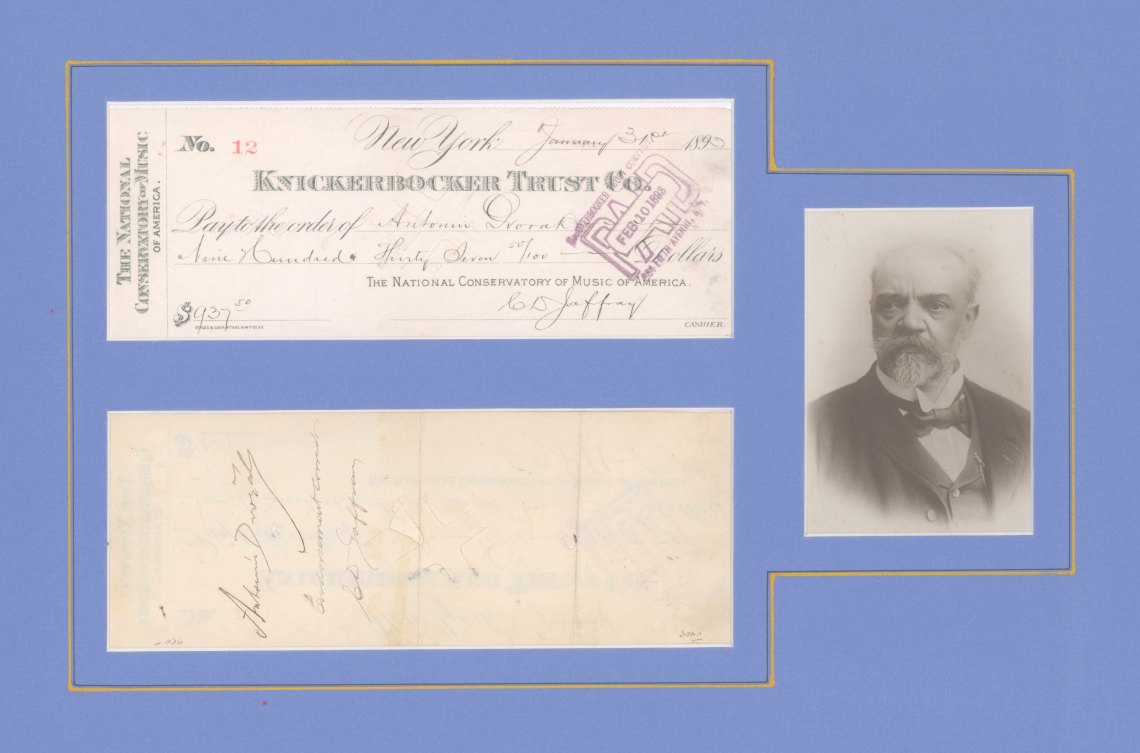 Click Image to Zoom
Enlarge Image
Dvorak, Antonin (1841-1904)
Ensemble with a portrait and check
signed as endorsement "Antonin Dvorak". Jan. 31, 1893.
A check made out to Dvorak from the National Conservatory of Music where he was Director from 1892 to 1895. The ensemble shows the original endorsement side of the check with Dvorak's signature as well as a facsimile of the front side of the check, together with a contemporary postcard photograph.
At the time this check was made out, Dvorak was in the midst of composing one of his most famous works, the Symphony No. 9, From the New World.
SIG-14324
$1,750