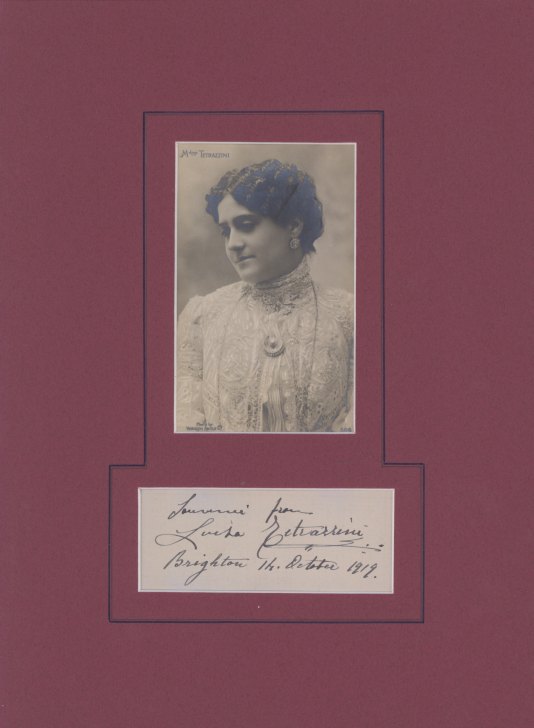 Click Image to Zoom
Enlarge Image
Tetrazzini, Luisa (1871-1940)
Ensemble With Signature And Photograph Signed
"Souvenir from Luisa Tetrazzini". Brighton, 14 October 1919. Total size with mat of 12.75" h x 9.50" w. Very good condition.
A lovely three-quarter profile image of the greatest Italian coloratura soprano of her time. She had a powerful and agile voice and was a favorite colleague of Caruso's (and nemesis of Melba) who unaccountably sang only one season at the Metropolitan Opera.
This handsome ensemble pairs a period postcard photograph of "Mdme Tetrazzini" in her prime with a bold, clear inscription and signature.
SIG-09102
$100