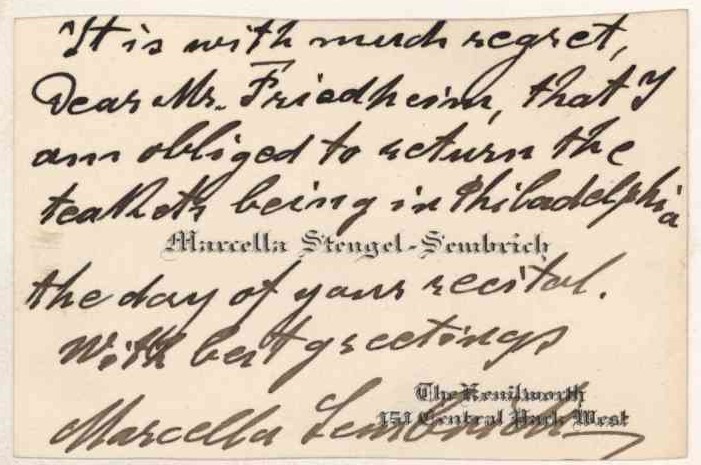 Enlarge Image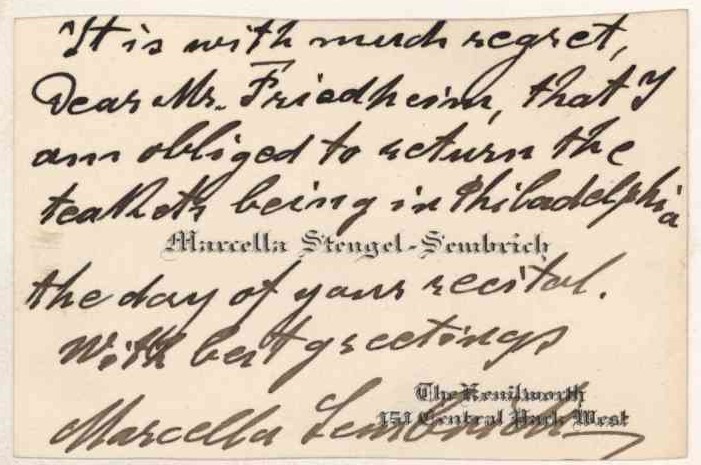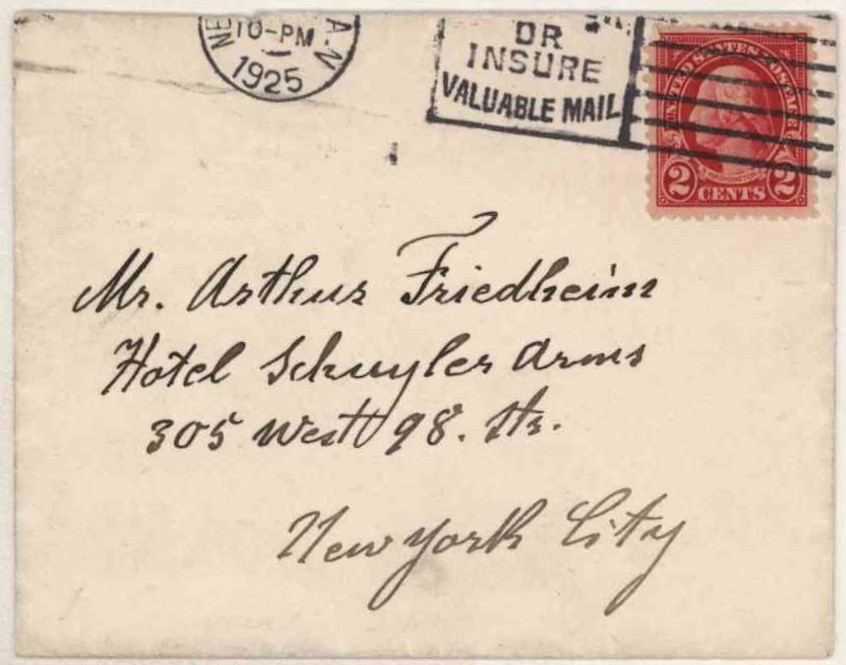 Sembrich, Marcella (1858-1935)
Carte de Visite Signed
"Marcella Sembrich". New York, 1925. With envelope. In excellent condition.
The Polish soprano writes to the Russian pianist Arthur Friedheim to return tickets for his recital, which she regrets she cannot attend because she will be out of town.
Marcella Sembrich was a Polish soprano who rose to international fame at 17, singing five different bel canto roles in her first operatic season alone. She was among the first singers to perform at the Metropolitan Opera House upon its founding in 1883 and would go on to sing there more than 450 times.
The recipient of this note, pianist Arthur Friedheim (1859-1932), was best known for his formidable technique and his sensitive interpretations of the music of his former teacher, Franz Liszt.
CDV-15496
$60