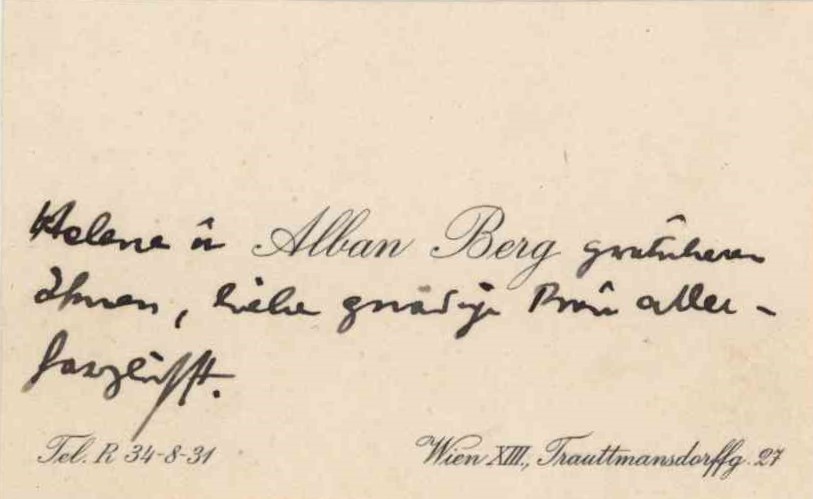 Enlarge Image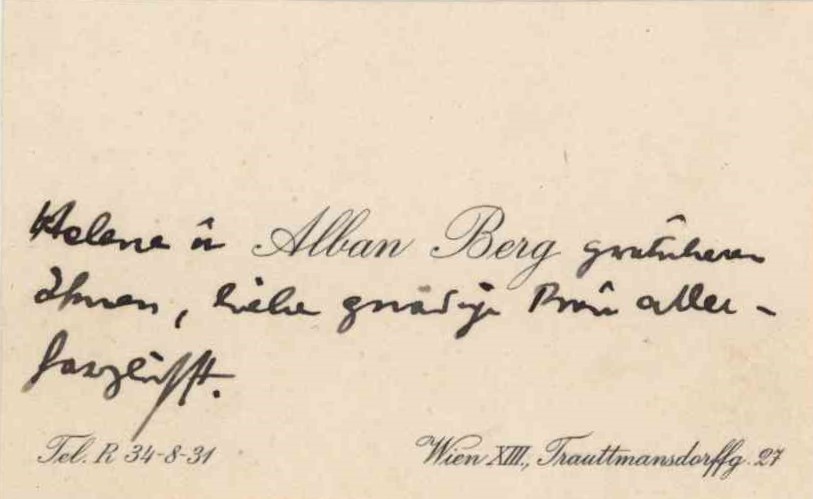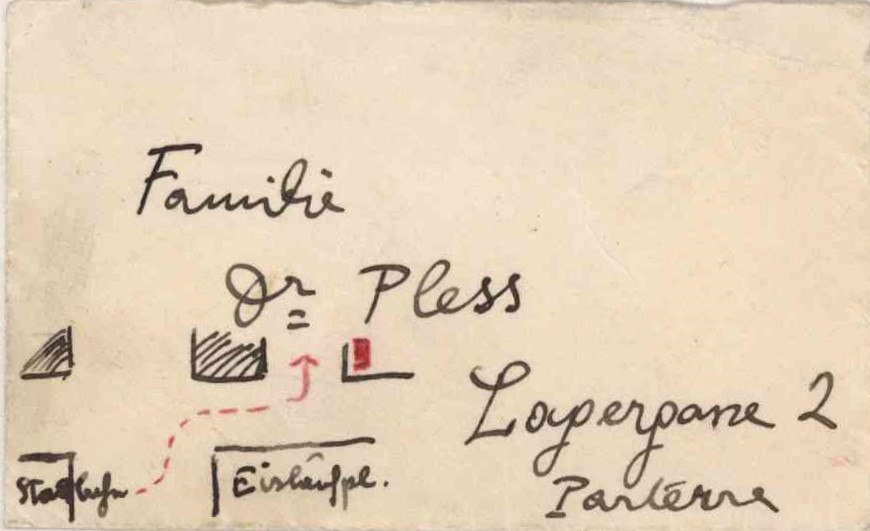 Berg, Alban (1885-1935)
Carte de Visite Inscribed by Berg.
n/d. In excellent condition.
Surrounding his printed name on his visiting card, Berg writes a friendly note to a member of the Pless family:
Helene and [Alban Berg] congratulate you cordially, dear lady
.
On the envelope, Berg sketches a small map in black ink and red crayon, noting the location of an ice-skating rink (Eislaufpl.). The envelope flap bears a stamp with Berg's address.
Hans Pless-Pischinger (1884-1966) was an Austrian composer, conductor, and concert organizer with whom Berg is known to have worked and corresponded. This note is almost certainly for his wife, Hanna, who was a concert singer.
CDV-15495
$850