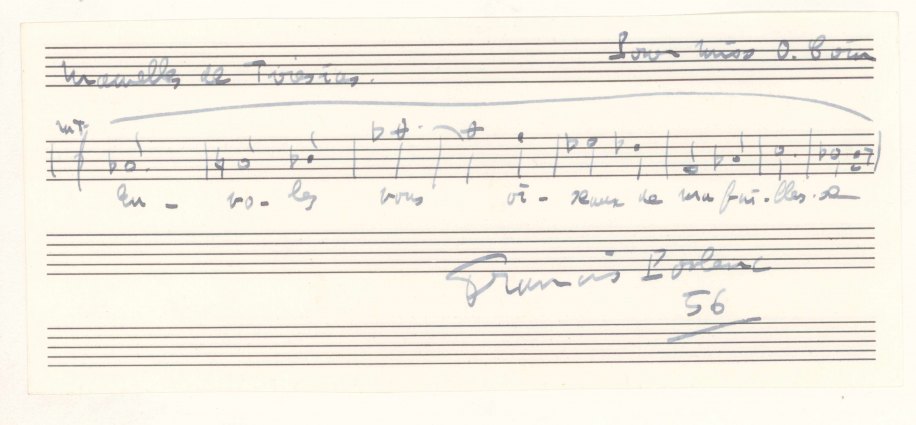 Click Image to Zoom
Enlarge Image
Poulenc, Francis (1899-1963)
Autograph Musical Quotation Signed
"Francis Poulenc". 1956. 3.5" h x 8.5" w. In excellent condition.
Poulenc quotes an eight-bar passage sung by Thérèse in the first act of his opera Les Mamelles de Tirésias with title and lyrics ("Envolez-vous oiseaux dea ma faiblesse"). The quotation is signed, dated, and inscribed by him to a "Miss O. Coin." Quotations from Les Mamelles are very scarce.
Poulenc's wonderfully witty surrealist burlesque Les Mamelles de Tirésias premiered at the Opéra-Comique on June 3, 1947. Based on a play by Apollinare and started by Poulenc in the 1930s, the opera's plot and last line, "Frenchmen, make babies!," was considered particularly appropriate after the decimation of World War II.
AMQ-15144
$750