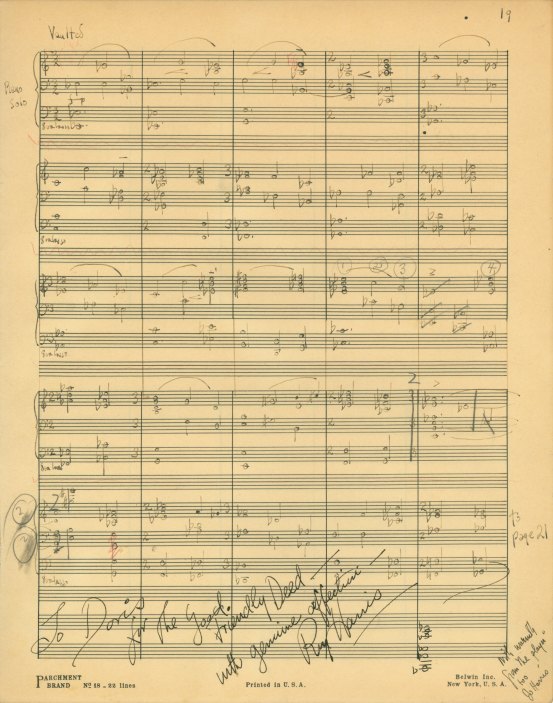 Click Image to Zoom
Enlarge Image
Harris, Roy
Autograph Manuscript Page Signed
"Roy Harris". To "Doris". 13.5" h x 10.75" w. One page of large music paper. Excellent.
An unidentified excerpt written in pencil from a work for piano solo. The staves are curiously bracketed in three rather than two; each grouping contains one line in treble clef and two in bass clef. Harris inscribes the quotation in pen at the bottom: To Doris for the good friendly Deed -- with genuine affection -- Roy Harris. The composer's wife, pianist Johana Harris, has also signed the page at the bottom-right corner: with warmth from the player too / Jo Harris.
Roy Harris enjoyed a long and successful career as a composer and teacher. Although best remembered for his orchestral output, he composed a number of chamber works, many of which include piano parts written specifically for his wife.
AMQ-14230
$250