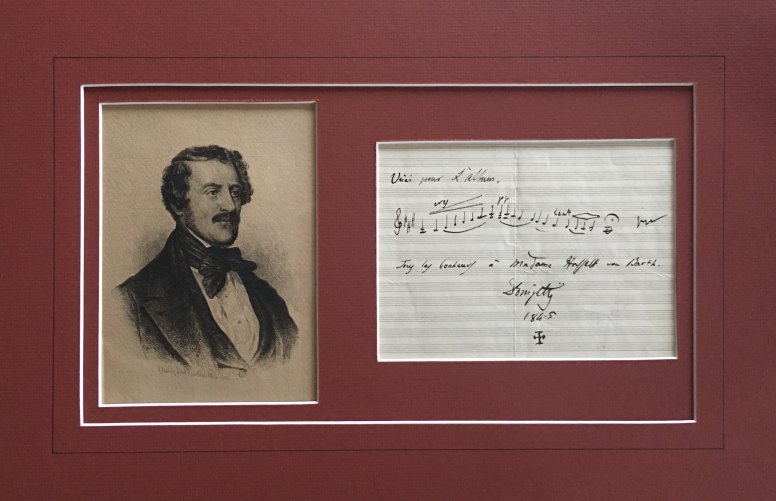 Click Image to Zoom
Enlarge Image
Donizetti, Gaetano (1797-1848)
Ensemble With Signed Autograph Musical Quotation And Portrait.
Signed "Donizetti". 1845. Quotation size: 6.75" h x 8" w. Total size in mat: 13" h x 19.5" w. On a sepia-toned page of music paper. Quotation and portrait in excellent condition (AMQ with centerfold crease).
The great Italian composer of bel canto opera has charmingly penned a vocalise, a typical warm-up exercise, for the album of a singer, Wilhelmine von Hasselt-Barth, adding in French tous les bonheurs.
AMQ-13214
$2,500