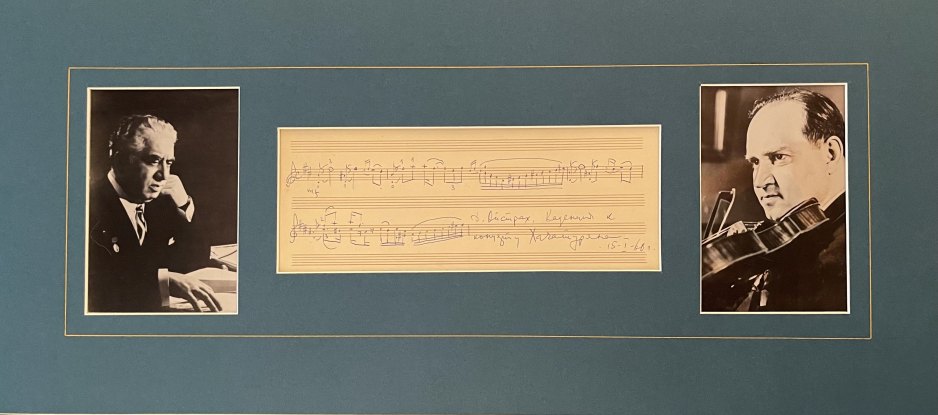 Enlarge Image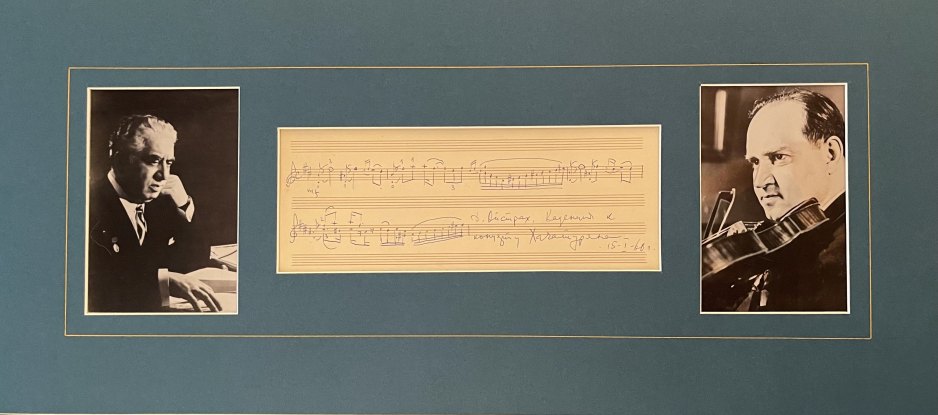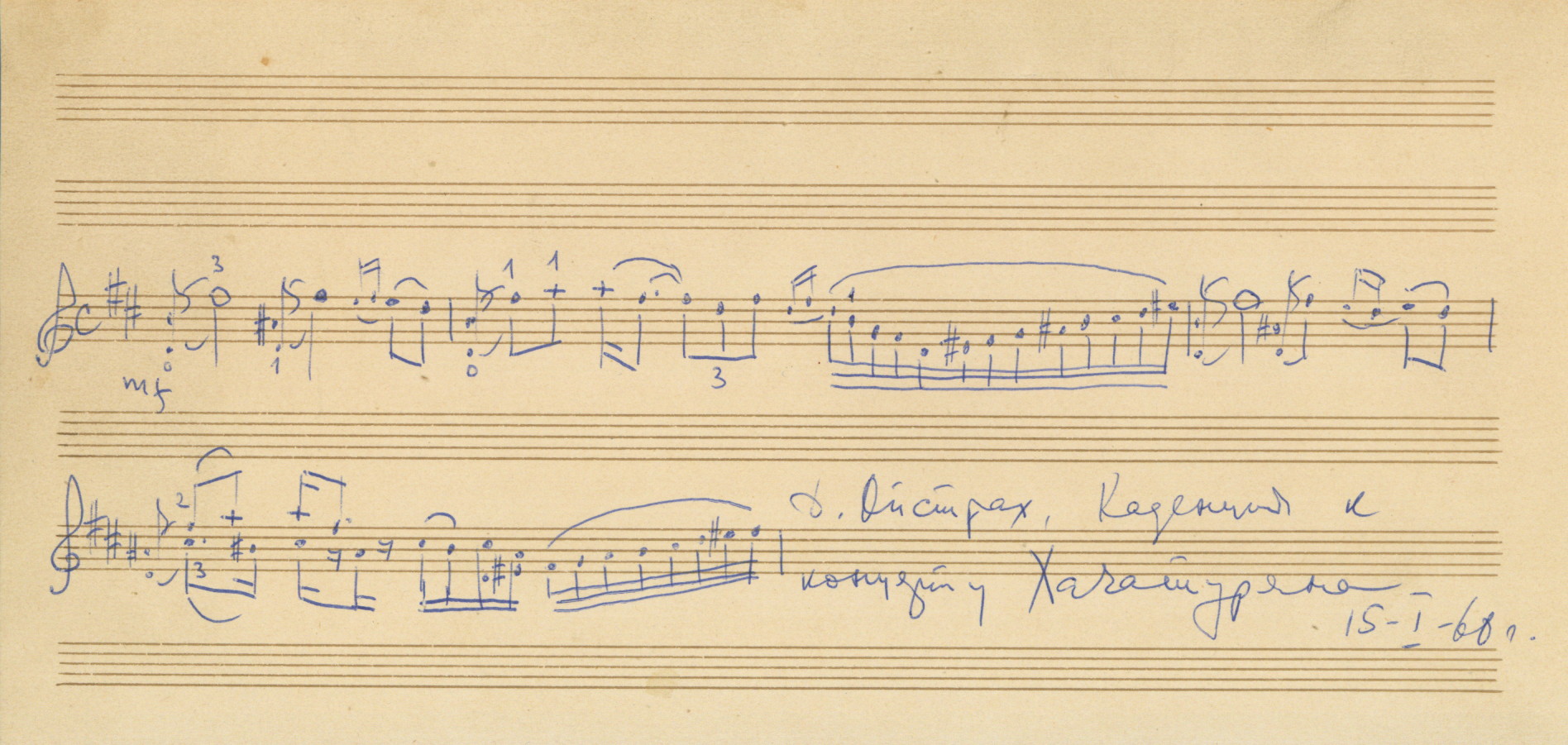 Khachaturian, Aram
A Cadenza For The Violin Concerto Signed
"Khachaturian". Matted with portraits of Khachaturian and Oistrakh, Jan. 15, 1960 [?, possibly '68]. Total size in mat: 10.5" h x 23.5" w. Quotation size: 4.75" h x 9.50" w. Excellent condition.
Khachaturian and Oistrakh – an unusual second cadenza.
A matted ensemble with portraits of both Khachaturian and Oistrakh surrounding an autograph musical quotation consisting of four bars of a cadenza for Khachaturian's superb Violin Concerto, written in his hand and inscribed to David Oistrakh, for whom the concerto was originally written. The cadenza spans two staves of music paper and is at the bottom inscribed: David Oistrakh. Cadenza for the Concerto by Khachaturian. 15-1-68.
Khachaturian's much-loved Violin Concerto in D minor is in three movements and was composed in 1940. Using melodies reminiscent of the folk music of Khachaturian's native Armenia with exhilarating rhythmic drive, the concerto was an instant hit, with illuminaries such as Shostakovich, Prokofiev, Kabalevsky and Miaskovsky attending the premiere. It became one of the most popular new works played in the Soviet Union and is now one of Kachaturian's most famous works.
Oistrakh gave the premiere on November 16, 1940 and performed it often thereafter; he also recorded it three times in 1946, 1955 and 1967. Concerning the cadenza, David Mermelstein wrote in The New York Times in 2001: Though Khachaturian consulted David Oistrakh when writing a bravura cadenza, Oistrakh wasn't happy with it. So he wrote his own, one ''more brilliant violinistically,'' according to Igor Oistrakh [David's son]. As he remembers it, the composer was ''none too happy'' about the interpolation, but he never allowed his misgivings to undermine his friendship with the elder Oistrakh. They even collaborated on a celebrated recording of the concerto.The cadenza here is apparently an attempt by Khachaturian to write another cadenza for Oistrakh.
AMQ-12613
$2,200