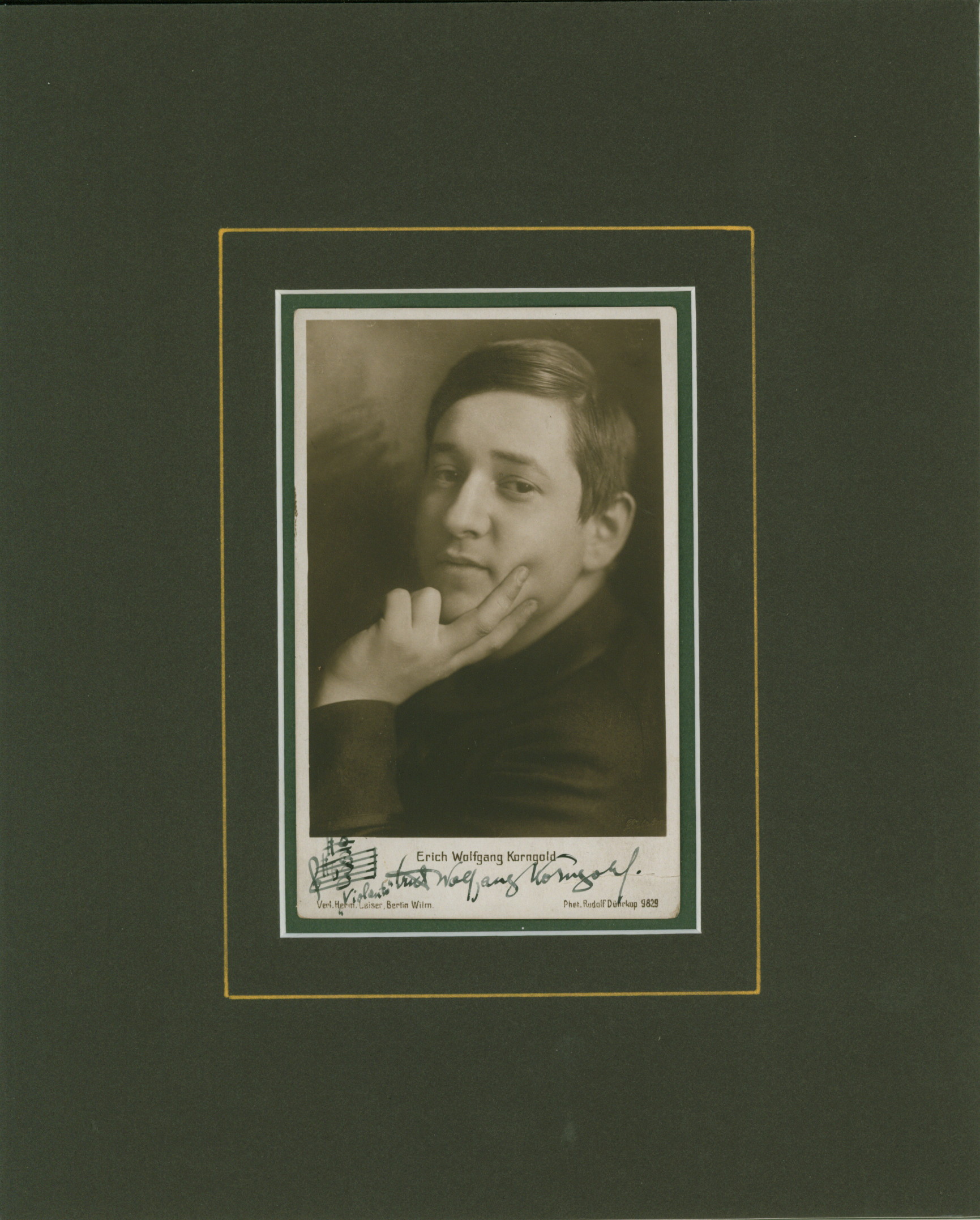 Click Image to Zoom
Enlarge Image
Korngold, Erich Wolfgang (1897-1957)
Photograph With Autograph Musical Quotation Signed
"Erich Wolfgang Korngold". Matted with a total dimension of 10.75" h x 8.75" w. One page. Fine (extremely minor crease at lower right corner).
A postcard photograph signed by the noted Viennese composer, who also pens a chord and marks it Violanta.
Violanta, with a text by the Austrian playwright H. Müller, was written by Korngold when he was only 16. The premiere was given two years later, on March 28, 1916 in Munich, with Maria Jeritza in the title role and Bruno Walter conducting, in a double billing with his other one-act opera of the same year, Der Ring des Polykrates, Op. 7. Prior to his first operas, Korngold had been a successful child prodigy, admired by no less than Mahler, Puccini, and Strauss. After his move to the United States, he lived in Hollywood where he became one of the founders of film music.
AMQ-12561
$1,000