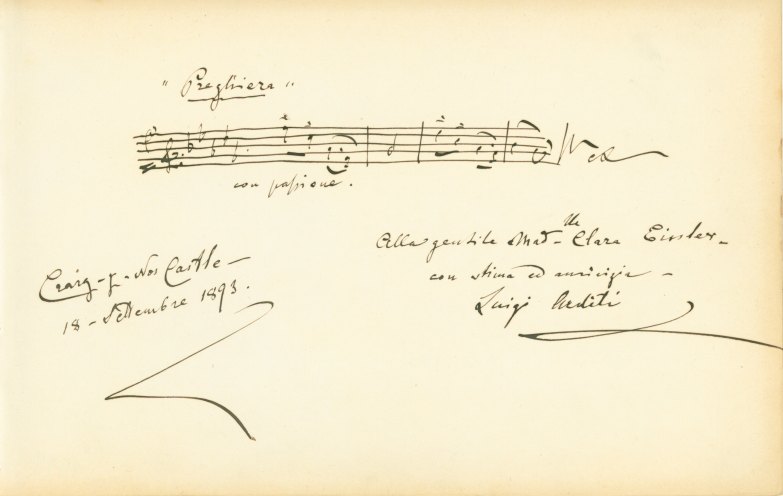 Click Image to Zoom
Enlarge Image
Arditi, Luigi (1822-1903)
Autograph Musical Quotation Signed
"Luigi Arditi". Wales, Sept. 18, 1893. 6" h x 9.5" w. One page of album leaf. Excellent condition (very light sunning around edges).
A four-bar quotation from the Italian composer and conductor's Preghiera, which he has inscribed in Italian to the gentle Madamoiselle Clara Eissler with esteem and friendship. Arditi signs and dates the quotation at Craig-y-Nos Castle, Adelina Patti's private estate in Wales.
Clara Eissler (1868-1921) was a young harpist who, along with her violinist sister, Marianne, appeared in concert with famed soprano Adelina Patti in 1889 and 1890. Her performances were widely lauded by audiences and critics alike.
AMQ-09349
$300