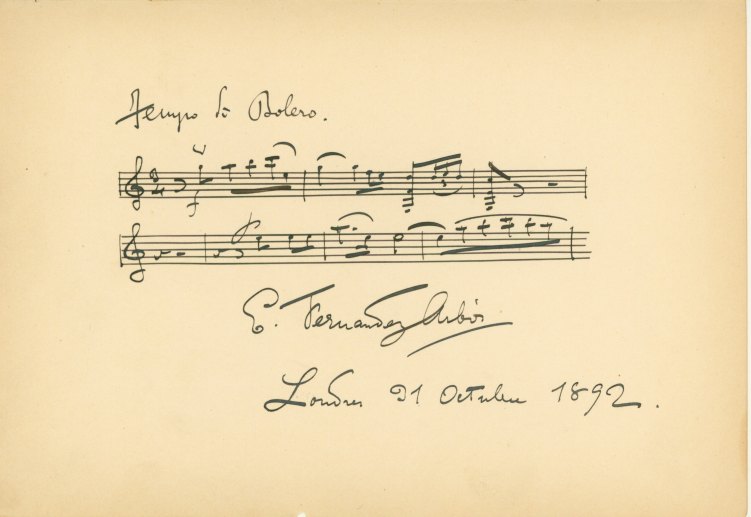 Click Image to Zoom
Enlarge Image
Arbós, Enrique Fernández (1863-1939)
Autograph Musical Quotation Signed
"E. Fernandez Arbos". London, 10/31/1892. Octavo. Excellent condition (tiny chip on bottom edge).
Bold and clear 7-bar quote by the noted Spanish violinist/composer/conductor, marked "Tempo de Bolero".
Originally a violinist, Arbos studied with Vieuxtemps and Joachim and was a professor himself in Madrid and London. In 1904 he became the conductor of the then new Madrid Symphony and retained that post for 35 years, becoming one of Spain's greatest conductors.
AMQ-09347
$200