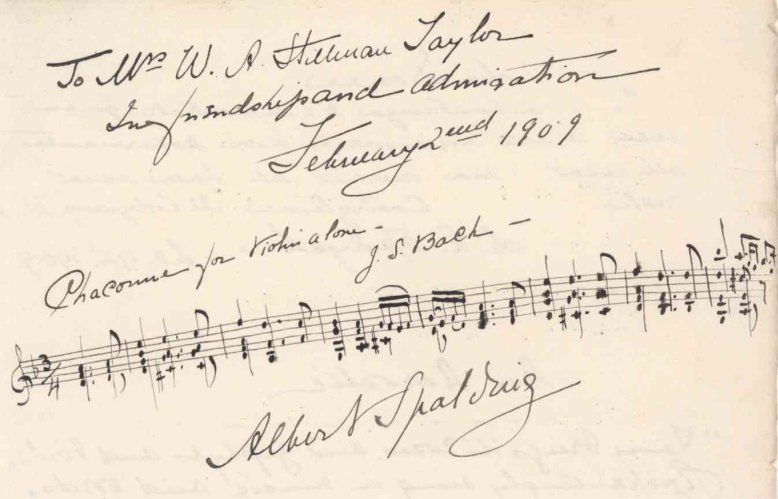 Click Image to Zoom
Enlarge Image
Spalding, Albert (1888-1953)
Autograph Musical Quotation of Bach Chaconne Signed
"Albert Spalding". To Mrs. W. R. Stillman Taylor. February 2, 1909. 4.5 x 7. In very good condition. Very minor original smudging to signature. Some manuscript text on verso causing light bleed-through.
Spalding boldly pens the first eight bars of the Chaconne from Bach's Violin Partita No. 2 in D minor. He titles, dates, and signs the quotation to a Mrs. Stillman Taylor, in friendship and admiration.
After extensive studies in Europe, Albert Spalding toured Russia, Scandinavia, and Egypt to become one of the first internationally celebrated American violinists. His refined style made him the violinist of choice for several major American premieres, including those of Elgar and Barber's violin concertos. Spalding also served in the Army Aviation Corps during World War I.
AMQ-08246
$235