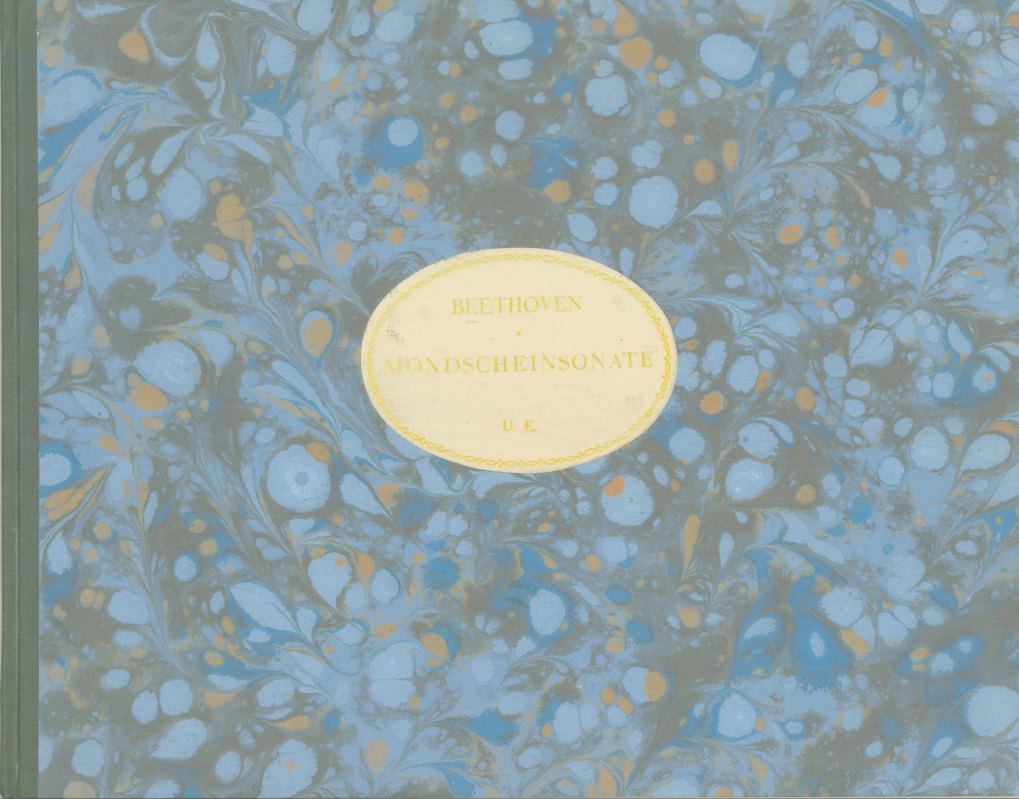 Click Image to Zoom
Enlarge Image
BEETHOVEN - MANUSCRIPT FACSIMILE
Beethoven, Ludwig van (1770-1827)
Piano Sonata, Op. 27, No. 2 "Moonlight"
Heinrich Schenker. Universal: Vienna & New York, 1921. No. 36 of an edition of 50 on handmade paper. Oblong quarto. 36 facsimile pp. + 6 pp. of sketches + 6 pp. of commentary (in German) by Heinrich Schenker. New marbled boards with original label set in. Fine condition.
A nice copy of this very rare facsimile of the original manuscript which is now in the Beethoven-Haus in Bonn.
AMQ-07276
$450