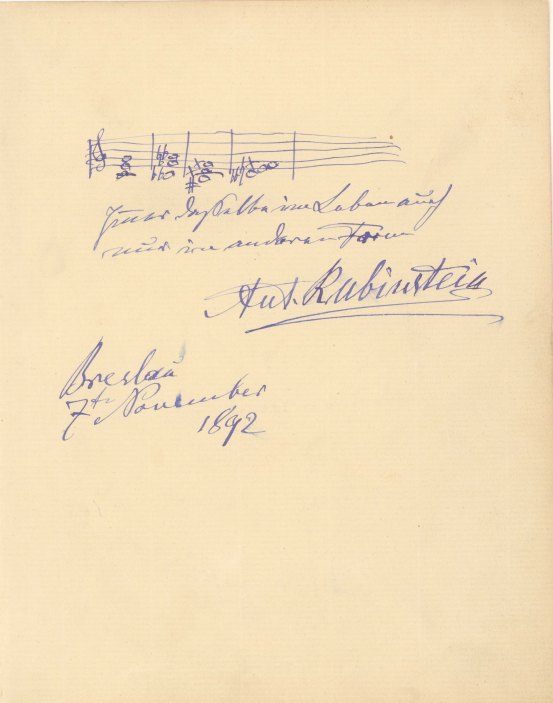 Enlarge Image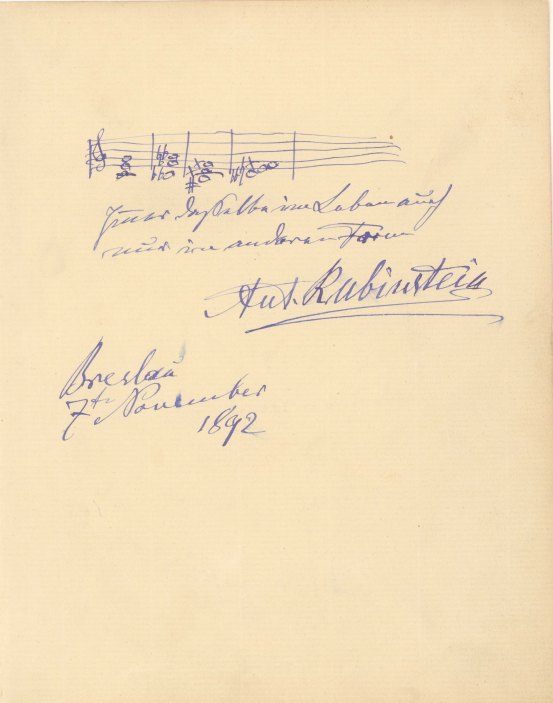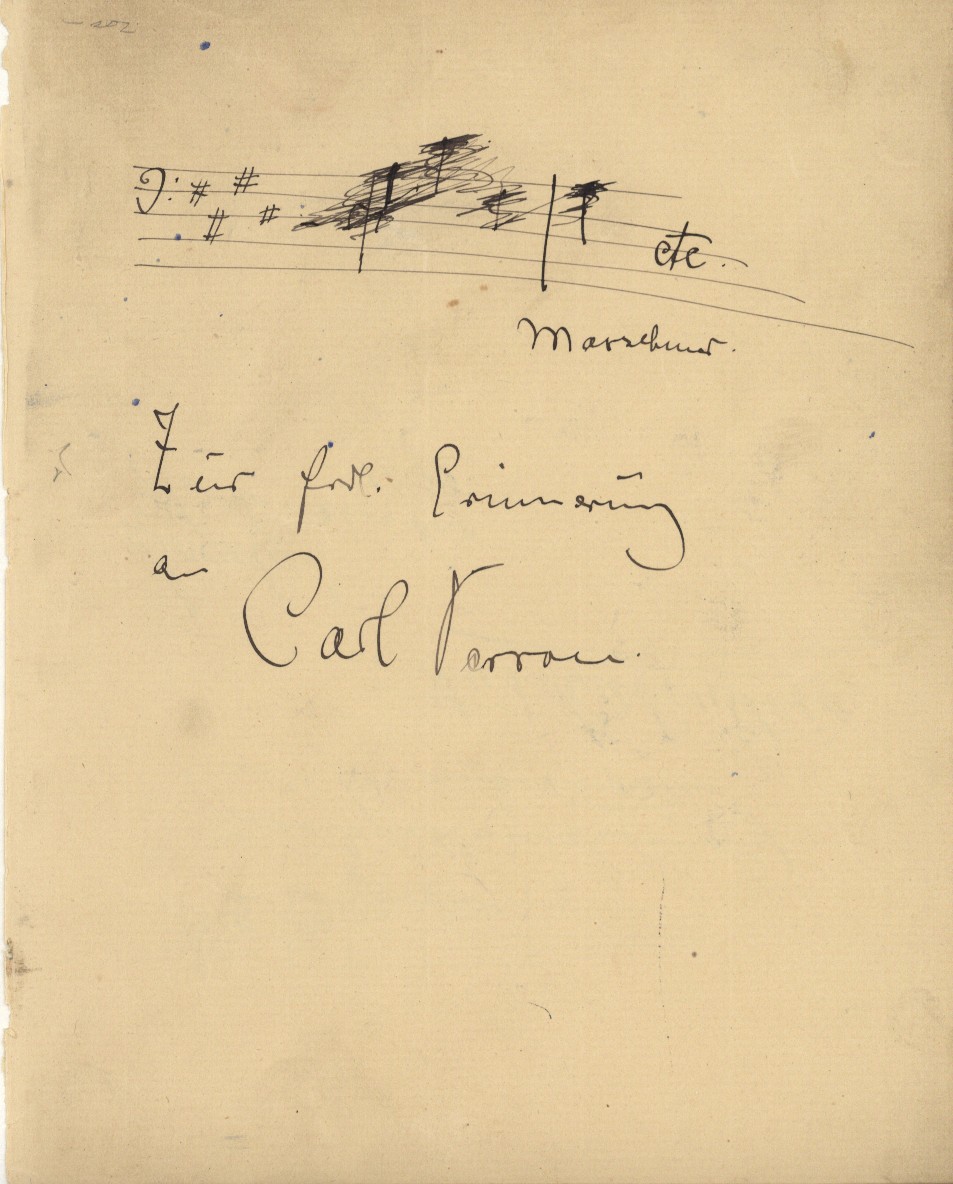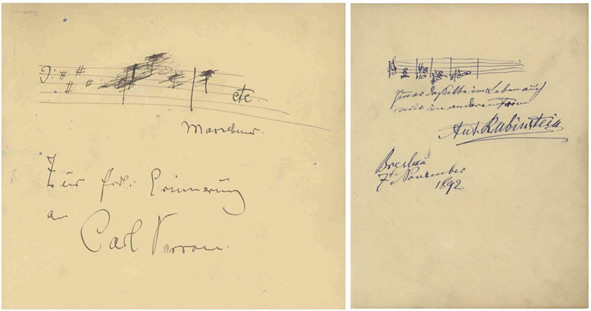 Rubinstein, Anton (1829-1894)
Autograph Musical Quotation Signed
"Ant. Rubenstein". Breslau, November 7, 1892. Octavo album leaf. Signature and date with slight original smudges, otherwise fine.
The Russian composer and pianist pens a C- major triad with three enharmonic spellings across four bars in treble clef, signing and dating below.
On the verso is a two-bar quotation of Marschner by the opera basso Carl Formes.
Provenance: the collection of Polish singer Marya Freund who was originally from Breslau.
AMQ-01660
$400