Enlarge Image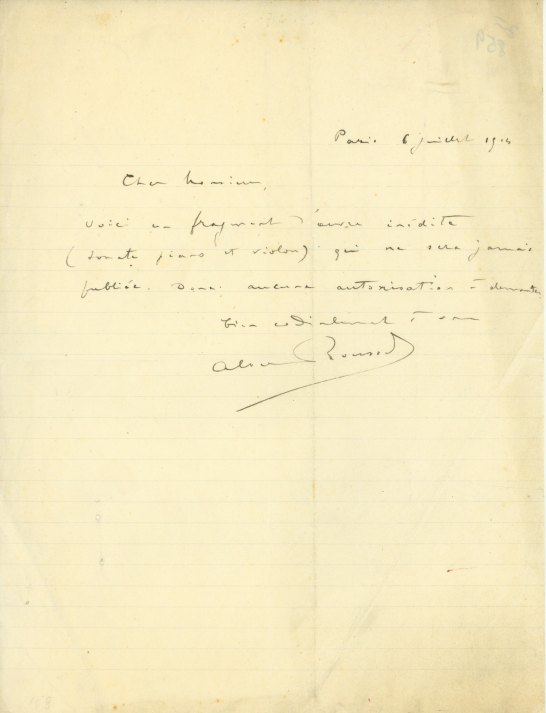 Roussel, Albert
Autograph Musical Quotation & Letter, Both Signed
"Albert Roussel". Paris, July 6, 1914. 4" h x 10.5" w. One side of trimmed and folded music paper. Good condition (a little soiling at margins).
Roussel offers a five-bar excerpt from a sonata for violin and piano. The quotation is accompanied by a brief autograph signed letter to an unnamed recipient: Here is a fragment of a sonata for violin and piano that will never be published. Therefore you do not need permission to use it.
French composer Albert Roussel published two sonatas for violin, the first in 1908 and the second in 1925. There is record of his having written another in 1902, but it was at some subsequent date lost or destroyed. This quotation may provide the opening bars of that work.
AMQ-01658
$350