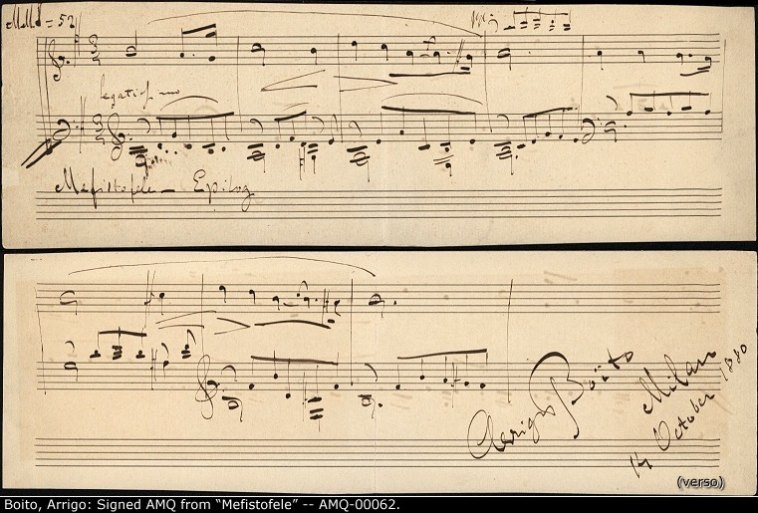 Click Image to Zoom
Enlarge Image
Boito, Arrigo (1842-1918)
Autograph Musical Quote From The Epilogue To Mefistofeles Signed
"Arrigo Boito". Milan, October 14, 1880. On two sides of a sheet of music paper cut down to 3.5" h x 10 " w. Evenly browned with bleedthrough and one vertical crease from folding; overall condition is fine.
Eight-bar quote from Boito's's opera Mefistofeles. He conducted the premiere at La Scala in March 1868, almost immediately setting about a revision (premiered in Bologna, 1875, and a final version in Venice, 1876). The quote here is from the Epilogue which was originally part of Act V. Boito penned the first five measures on one side, with his identification of the piece, and the final three bars of this quote on the other side with his signature.
Boito himself wrote the libretto for Mefistofeles, and is, of course, famous for having written the librettos of Verdi's Otello and Falstaff.
AMQ-01617
$1,500