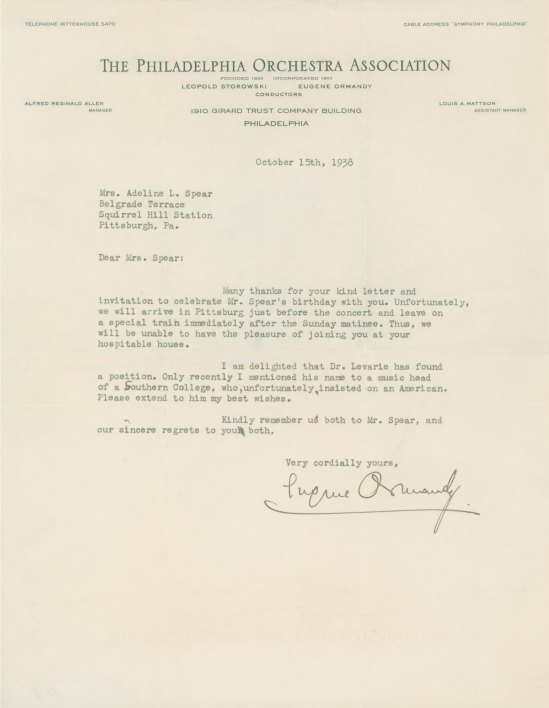 Click Image to Zoom
Enlarge Image
Ormandy, Eugene (1899-1985)
Typed Letter Signed
"Eugene Ormandy". To Adeline L. Spear. Philadelphia, October 15, 1938. 1 p. on Philadelphia Orchestra letterhead. In very good condition with typical folds and some minor creases.
The young but already important conductor declines an invitation to a birthday party and relays his relief that music scholar Siegmund Levarie has found a position.
Ormandy wrote this letter in the first year of his tenure as principal conductor of the Philadelphia Orchestra, an ensemble he would lead for over forty years. The recipient, as per an obituary in the
New York Times
of 1947, was the wife of a major furniture company in Pittsburgh.
Siegmund Levarie was made Director of Concerts at the University of Chicago in 1938. He remained there until 1952.
ALS-15998
$135