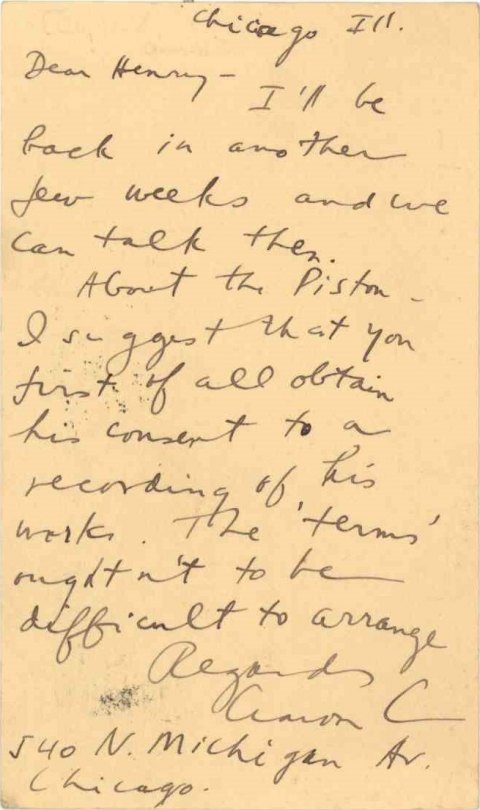 Enlarge Image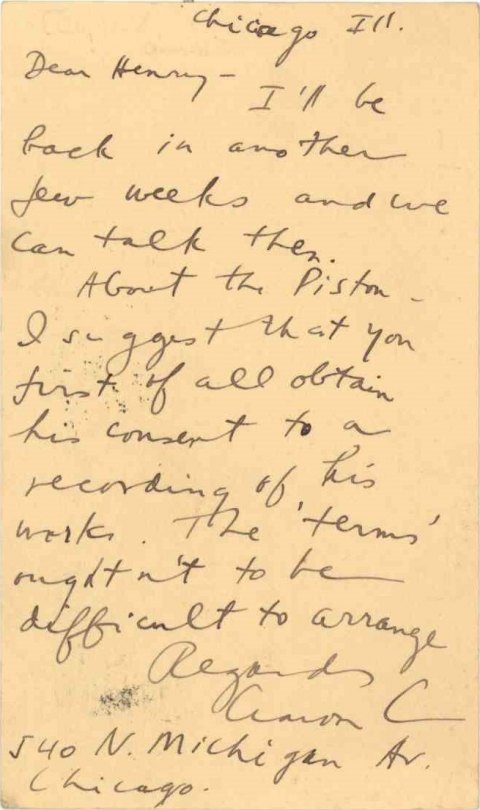 Copland, Aaron (1900-1990)
Autograph Postcard Signed
"Aaron C". To Henry Cowell. Chicago, postmarked October 15, 1934. In excellent condition.
Copland writes to fellow American composer Henry Cowell while in Chicago: I'll be back in another few weeks and we can talk then. About the Piston - I suggest that you first of all obtain his consent to a recording of his works. The 'terms' oughtn't to be difficult to arrange.
Copland and Cowell, born just three years apart, were both active promoters of new and American music. Cowell's New Music Quarterly, the periodical he founded in 1927 that published important modernist compositions, included some works by Copland.
ALS-15276
$175