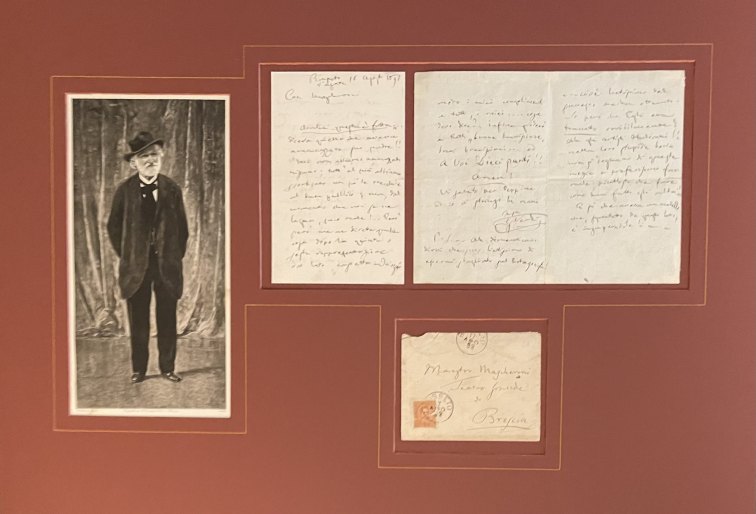 Enlarge Image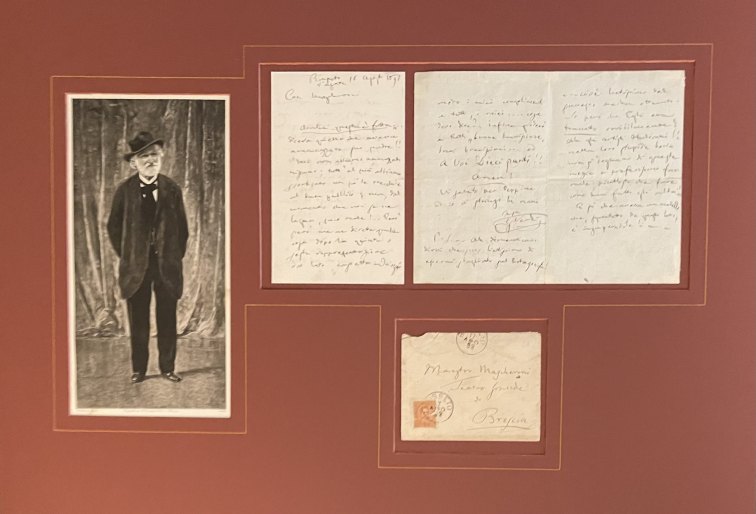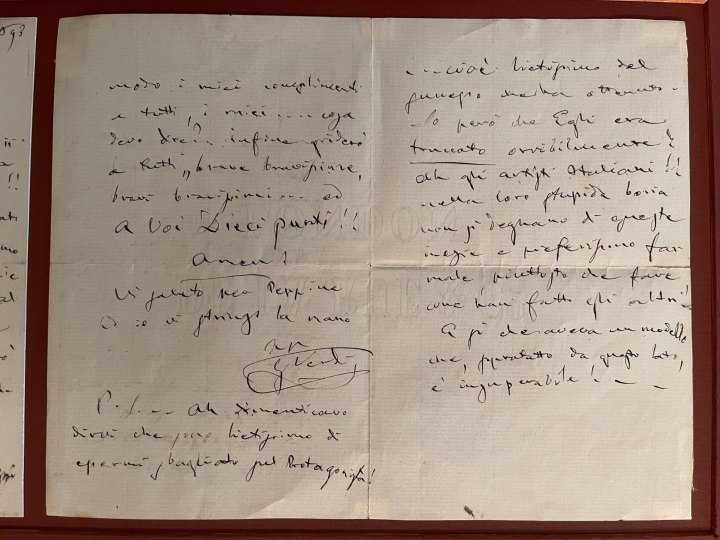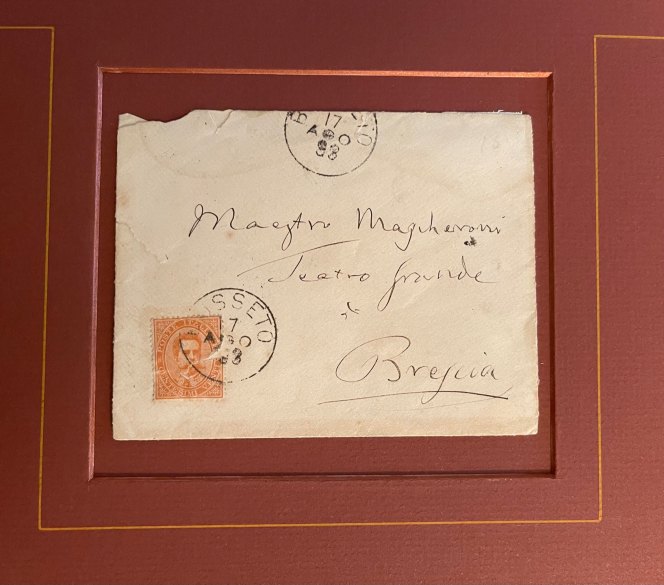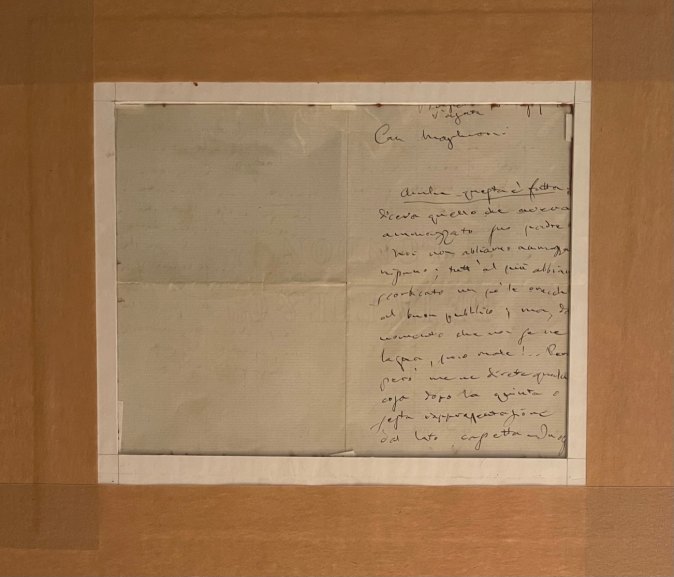 Verdi, Giuseppe (1813-1901)
Ensemble with Portrait and Autograph Letter Signed
"G. Verdi". To Edoardo Mascheroni. Busseto, Sant'Agata, August 16, 1893. Total size in mat: 18" h x 26" w. Three pages of folded stationery. With original envelope. The folded sheet is opened to display Verdi's signature, but next to it is a facsimile of the recto so the entire letter may be read at once. (The original recto can be viewed through a window at the back of the mat -- see images). In excellent condition.
Verdi writes details about first performances of Falstaff
.
An important letter from Verdi to the conductor Edoardo Mascheroni, who had conducted the premiere of Verdi's Falstaff at La Scala in February 1893, after which the company took the opera on tour. The performance in question here must have been that at Brescia's Teatro Grande on August 12, which again saw Mascheroni at the podium but featured a new singer, Arturo Pessina, in the title role. The first performances of Falstaff were all a huge success, the opera has remained enormously popular and is considered one of the greatest of all comic operas. The ensemble is attractively matted with a portrait of the composer (after a painting made 4 years after this letter, owned by Verdi's editor Ricordi) and the original envelope. Verdi writes:
"Well, that's done," as the man said after killing his father!! We haven't killed anyone; at the most, we rattled the eardrums of our audience a bit; but they haven't complained, so there's no great harm done. However, you will be able to tell me more about it after the fifth or sixth performance, from the box-office standpoint. In any case, my compliments to all, my… how can I say it? I will shout to everyone, "Brave, bravissime, bravi, bravissimi!," and ten points to you!
Verdi adds in a lengthy postscript: Ah, I forgot to tell you that I am very happy in having been wrong about the protagonist! That is, I am very happy at the success which he enjoyed. He was still horribly made-up, however! Ah, these Italian artists! In their stupid conceit they cannot be bothered with such trivial details, and prefer to do things badly rather than learn from others! And in this case he had a model who, especially from that point of view, is insuperable!
Edoardo Mascheroni (1852-1941) also took the podium for the Italian premiere of Fidelio and the Rome premieres of Tannhäuser and Die Fliegende Höllander.
ALS-15058
$3,750