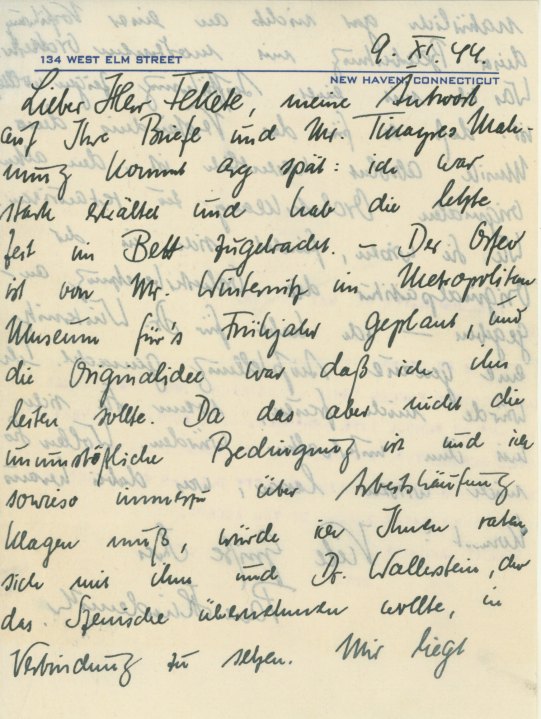 Enlarge Image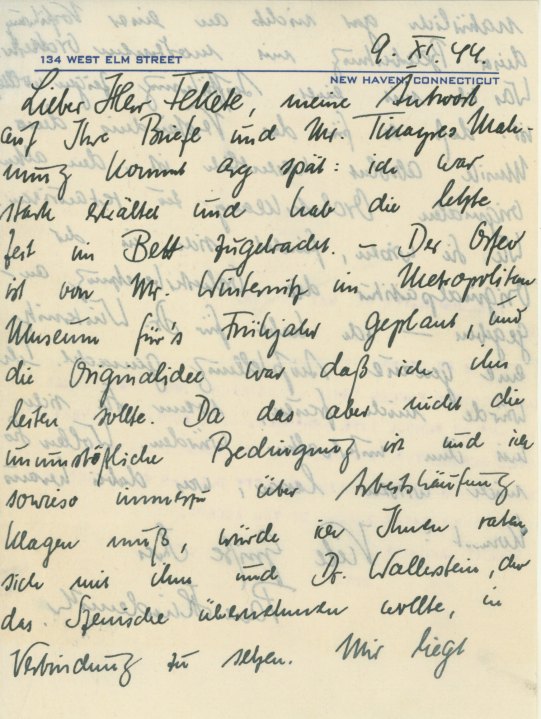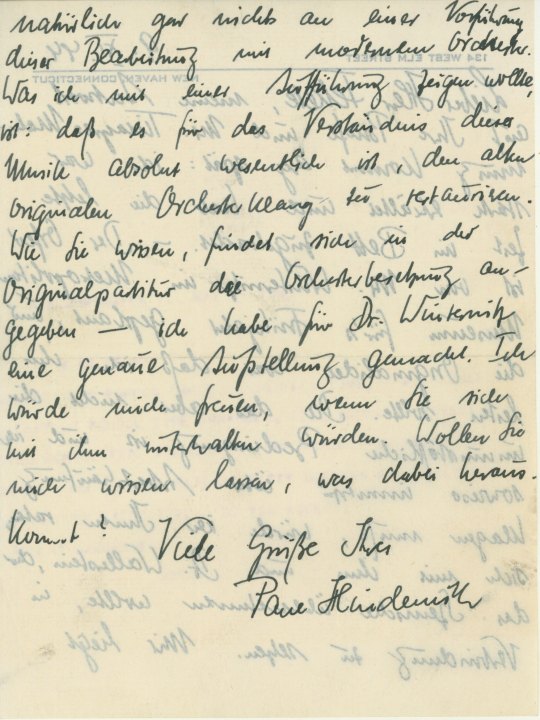 Hindemith, Paul (1895-1963)
Autograph Letter Signed
"Paul Hindemith". New Haven, Connecticut, Nov. 9, 1944. Two pages of a single sheet with a letterhead of New Haven, Connecticut. Excellent condition, with slight bleedthrough.
An unusual and important letter concerning Hindemith's wanting an historically informed performance for an upcoming presentation of Orfeo [most likely Monteverdi's] at the Metropolitan Museum of Art under the direction of Emanuel Winternitz, caretaker of the museum's musical instruments. Writing in German, the composer insists on the benefits of an historically accurate performance: I am not interested in a performance with a modern orchestra. What I wanted to show is that for this music to be understood, it is absolutely essential that the sound of the original orchestra be reproduced. As you know, the original orchestration is indicated in the score....
Emanuel Winternitz became the "Keeper of Musical Instruments" for the Metropolitan Museum of Art in 1941. He oversaw the growth and restoration of the collection through the war years and was named the first curator of the Department of Musical Instruments when music became an official museum division in 1949. For the first eighteen years of his tenure, Winternitz produced several concert series that showcased early music on period instruments. Hindemith, a leading proponent of historically informed practice at the time, frequently collaborated with Winternitz on these concerts in the 1940s and early 1950s, advising, conducting, and providing the services and instruments of the Collegium Musicum, which he had founded at Yale University.
ALS-14381
$750