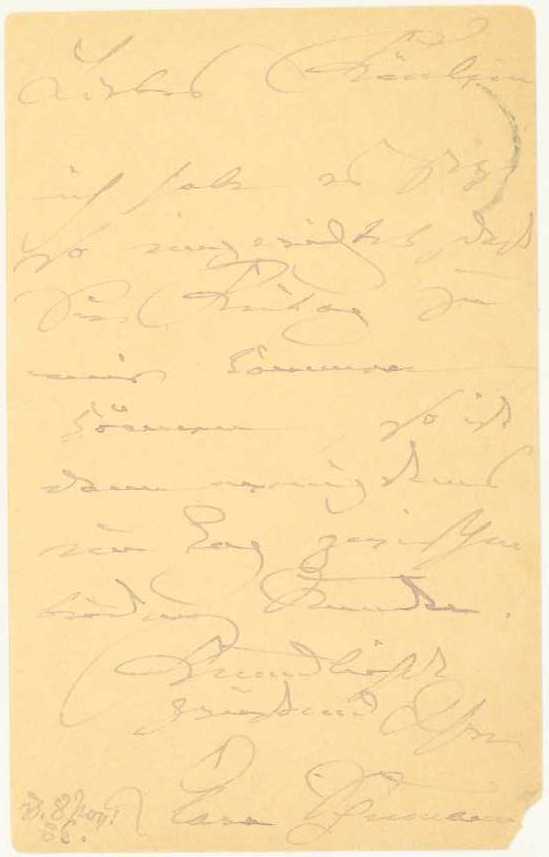 Enlarge Image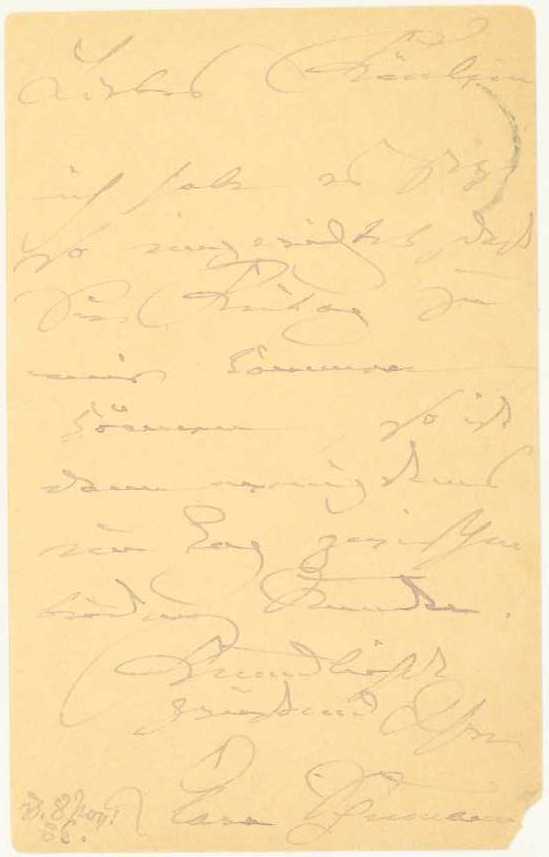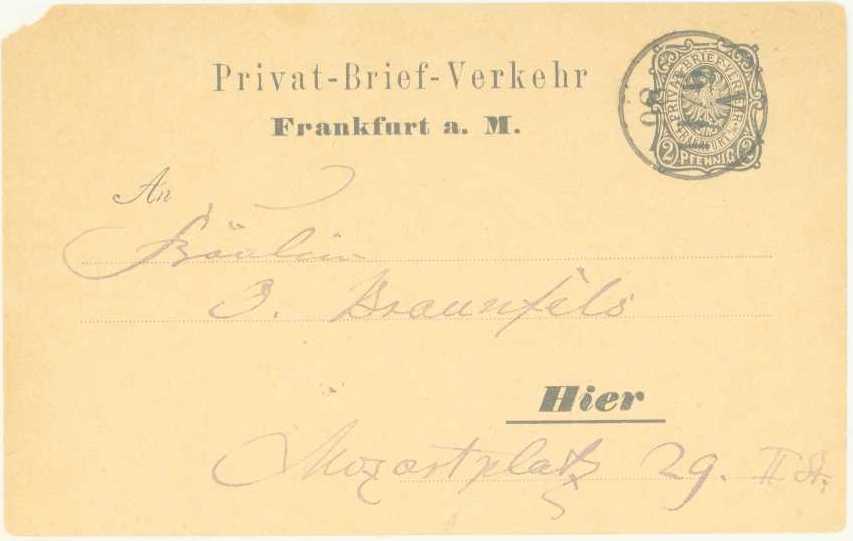 Schumann, Clara (1819-1896)
Autograph Postcard Signed
"Clara Schumann". To Fraülein O. Braunfels. Frankfurt am Main, November 8, 1886. Very good condition although evenly browned with chip at corner near signature (not affecting).
Clara Schumann writes to one of her pupils about the dates of her upcoming lessons: I have arranged it so you can come to meet me on Friday. That way there is at least one day between both lessons.
The recipient of this postcard, "Fraülein O. Braunfels," was the sister of noted composer-pianist Walter Braunfels. She studied with Clara at the Hoch Conservatory in Frankfurt, where Schumann served as the principal teacher of piano from 1876 until her death in 1896. Students from all over the world traveled to study with her there.
ALS-14315
$500