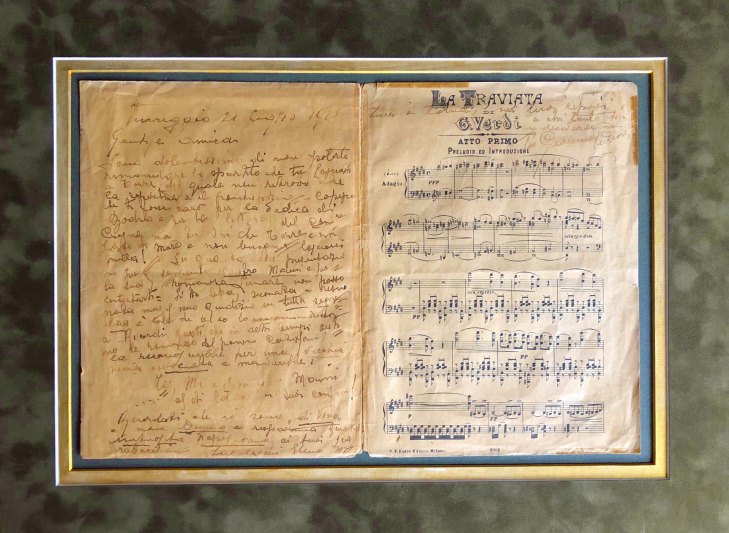 Enlarge Image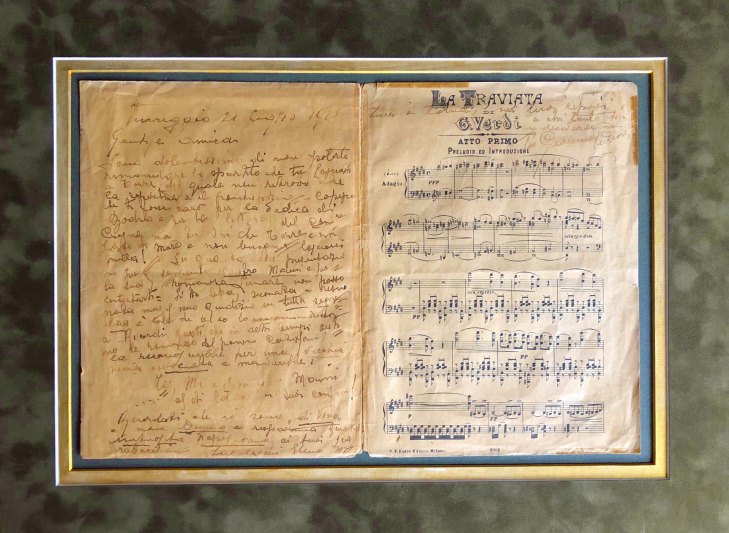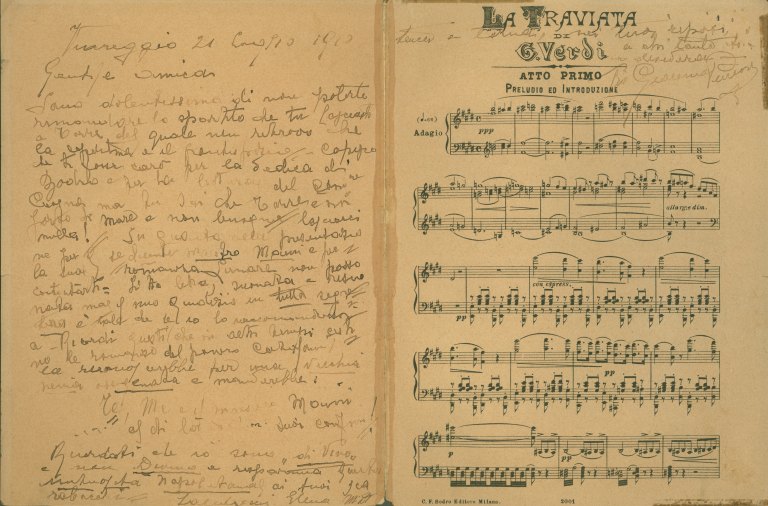 Puccini, Giacomo (1858-1924)
Autograph Letter On "Traviata" Sheet Music Signed
"Giacomo Puccini". Via Reggio, July 21, 1912. Matted with a total measurement of 16" h x 21.25" w (40.6 cm x 43 cm). Two pages. Laid down on mat with residue of former tape on top, right-hand, and bottom margins. Centerfold also shows signs of former repair. Nonetheless, a good overall appearance, beautifully matted in sage-green suede with inner gold border.
A particularly unusual and wonderful piece associating two of Italy's greatest operatic composers: Puccini and Verdi.
Puccini has lost most of the score: I may be di vino and not divino.
The content, to a female friend ("Gentile amica"), is lively, humorous, and charming.Signing by the title of Verdi's La Traviata, Puccini has penned a long letter on the opposite blank returning the score to the recipient, regretting his inability to find the rest of it: I am so very sorry but I cannot return what you left here at Torre. All I found of it were the cover and the frontispiece.
In his typically atrocious penmanship, which is difficult to make out, Puccini goes on to discuss a piece of music he finds unplayable.
ALS-14294
$3,250