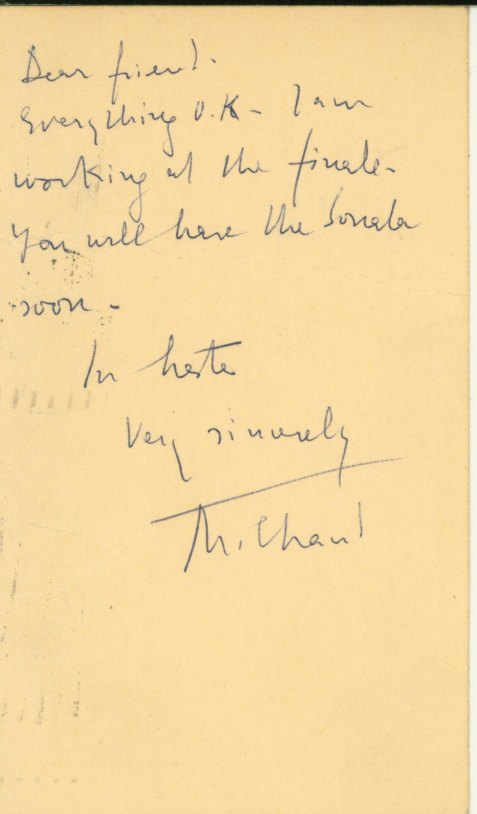 Enlarge Image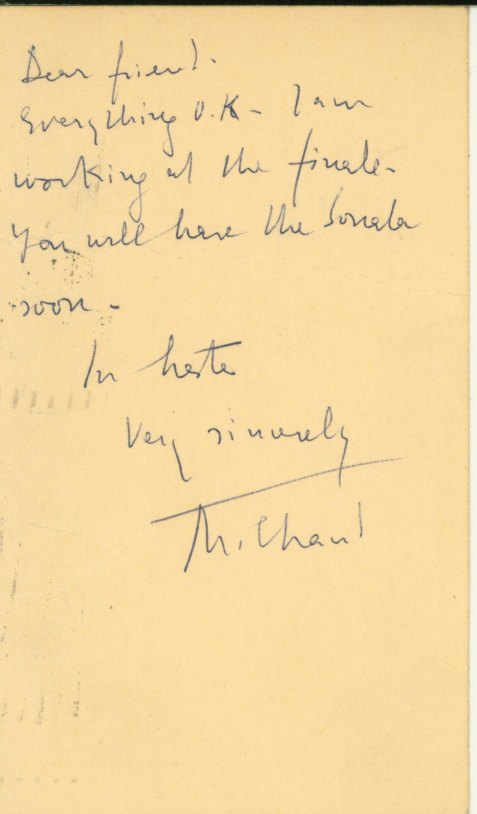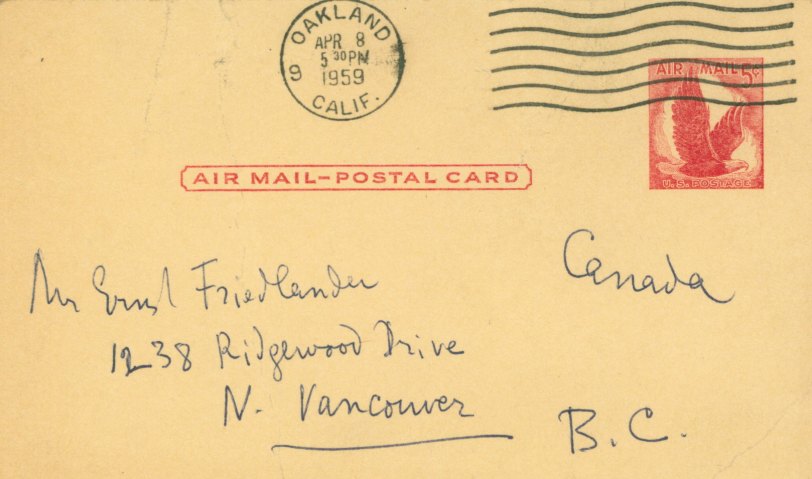 Milhaud, Darius (1892-1974)
Autograph Letter Signed
"Milhaud". To cellist Ernst Friedlander. Oakland, CA, 8 April 1959. 5.5" h x 3.25" w. Postcard. Overall fine; some creasing, not affecting signature.
Air-mail postcard from Milhaud to Ernst Friedlander with verso addressed in the composer's hand. Friedlander premiered the composer's Sonata for Cello, to which the note makes reference: Dear friend, Everything O.K. - I am working w/ the finale - you will have the Sonata soon - In haste very sincerely.
Ernst Friedlander (1906-1963) was a Canadian cellist and composer of Austrian birth. He premiered Milhaud's Sonata for Cello, op. 377, at the 1959 Vancounter International Festival at the new Queen Elizabeth Theatre. The festival featured several internationally acclaimed musicians, including Herbert von Karajan and Bruno Walter.
ALS-14223
$150