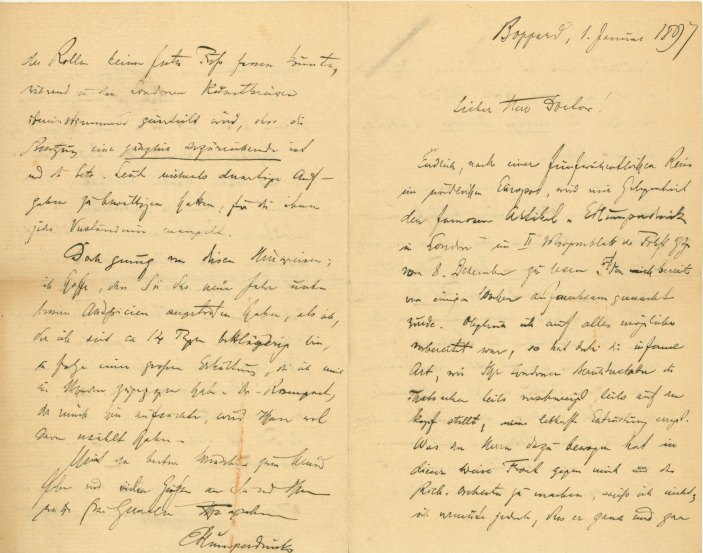 Enlarge Image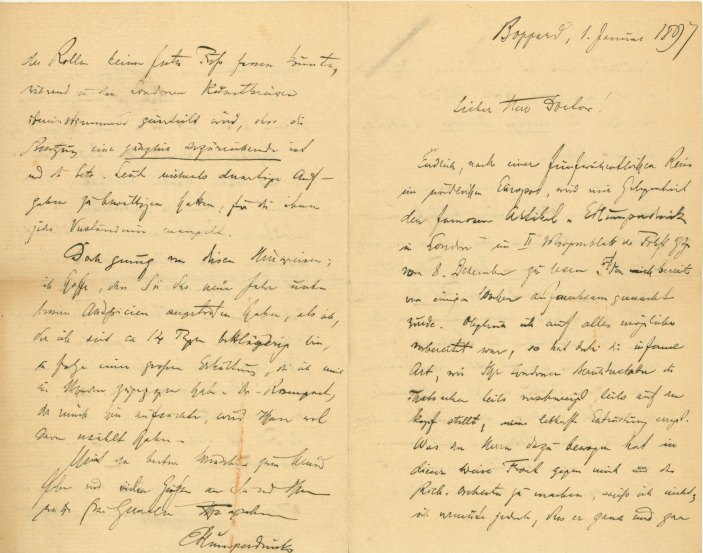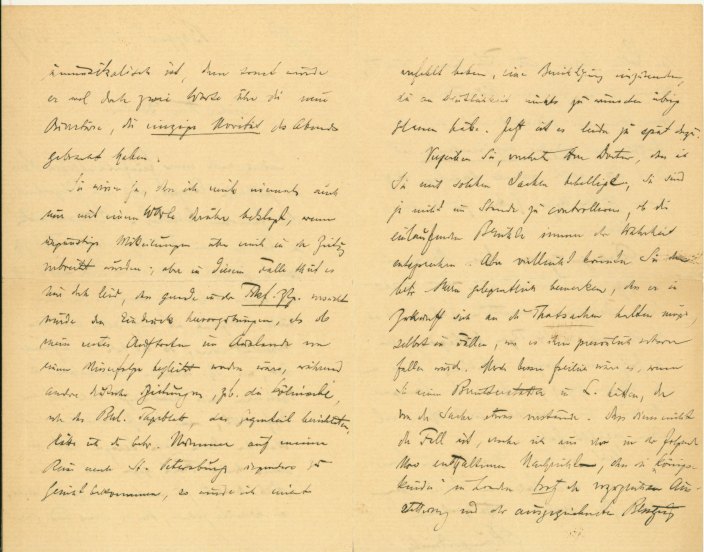 Humperdinck, Engelbert (1854-1921)
Autograph Letter Signed
"E Humperdinck". Boppard, "1 Januar 1897". Four pages of a folded sheet. Overall fine except for two small soil marks and slight tears at folds. Full translation included.
Humperdinck writes about Königskinder.
The Viennese composer writes to "Herr Doktor" concerning a negative article published in the Frankfurter Zeitung about the reception of his melodrama Königskinder: I do not know what may have been the reason for him...to be oppositional to me and the Rich. Orchestra in this way, but I assume that he is quite unmusical... I am sorry that it was the Frankfurt newspaper that tried to create the impression that my first appearance abroad had been marked by failure, whereas other German papers, like the Cologne paper and the Berlin Tagesblatt, reported the opposite... Perhaps you can mention to the man in question that he is to stick to the facts in the future, even in cases that he finds hard personally.
Humperdinck is referring to his melodrama
Königskinder
. Although he wanted to make
Königskinder
an opera at the time of this letter, he did not receive permission to do so until later. The opera was given its premiere in New York in 1910 to widespread acclaim.
Humperdinck clearly marks the date "1 Januar 1897." Since he references past performances of his melodrama Königskinder, which did not premiere until three weeks later on January 23, 1897, he probably meant to write "1898," but, it being New Year's Day, out of habit jotted "1897."
ALS-14153
$850