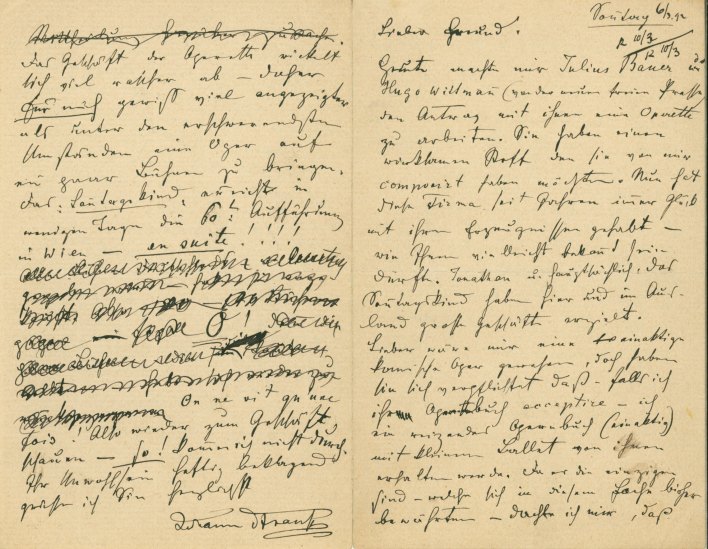 Enlarge Image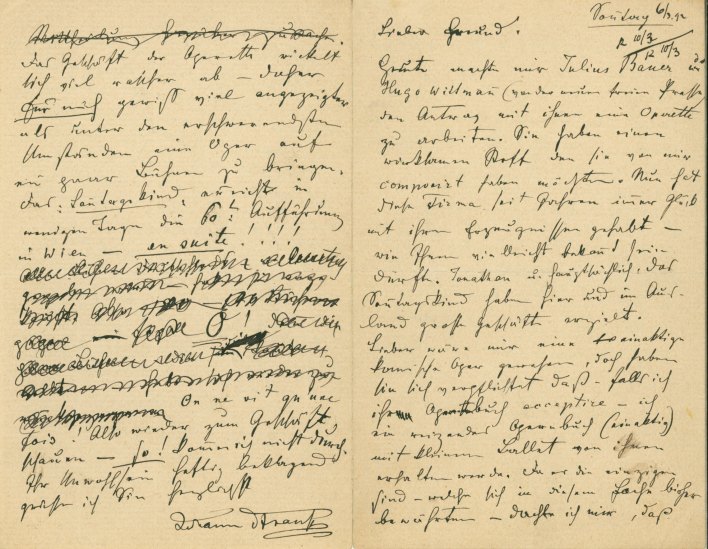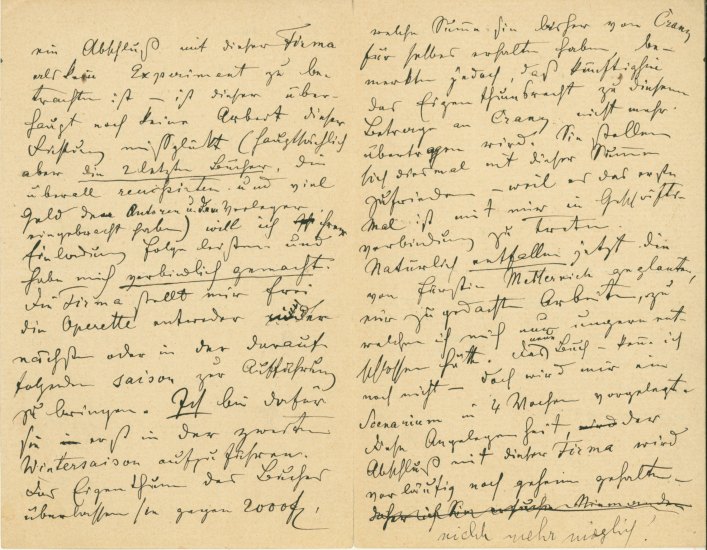 Strauss II, Johann (1825-1899)
Autograph Letter Signed
"Johann Strauss". March 6, 1892. Four pages of a folded sheet of beige stationary. Excellent condition. With full translation.
The great Viennese "Waltz King," composer of
The Blue Danube
and
Fledermaus
, writes a long letter to an unnamed friend expressing excitement about a new opportunity with the noted Viennese librettists Julius Bauer and Hugo Wittmann, which would become the operetta
Fürstin Ninetta
:
[They] approached me to work on an operetta with them... they promise that I will receive a lovely opera (one-act) with a small ballet. Since they are the only ones who have proved themselves so far in this house
[presumably the Theater an der Wien]
, I am thinking that a contract with them is not really an experiment. Not a single one of their projects has failed, and most importantly, their two most recent books were successful everywhere and brought in a lot of money for others and for the publisher, so I want to accept their invitation and actually have committed myself
.
Strauss also cites the popularity of Bauer and Wittmann's recent collaborations with the composer Carl Millöker, which included the operettas Sonntagskind and Der arme Jonathan, and looks forward to an equally successful venture with the pair.
Fürstin Ninetta premiered in January 1893 and found favor with both critics and the public. It was performed seventy-six times in its initial run at the Theater an der Wien.
ALS-14149
$2,650