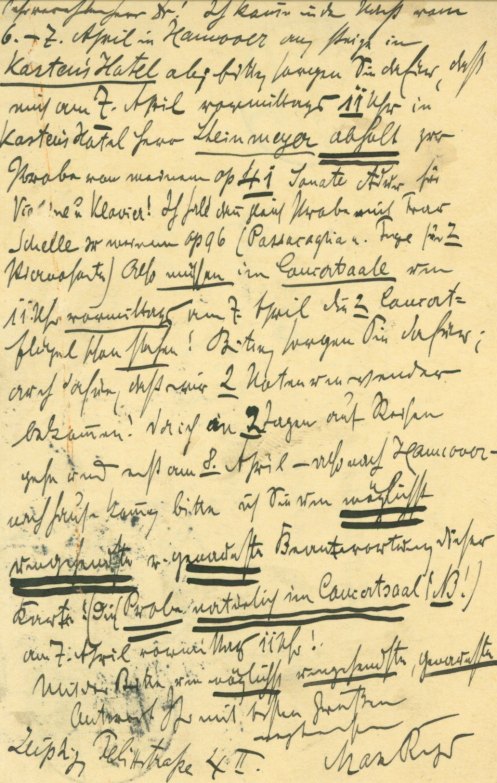 Enlarge Image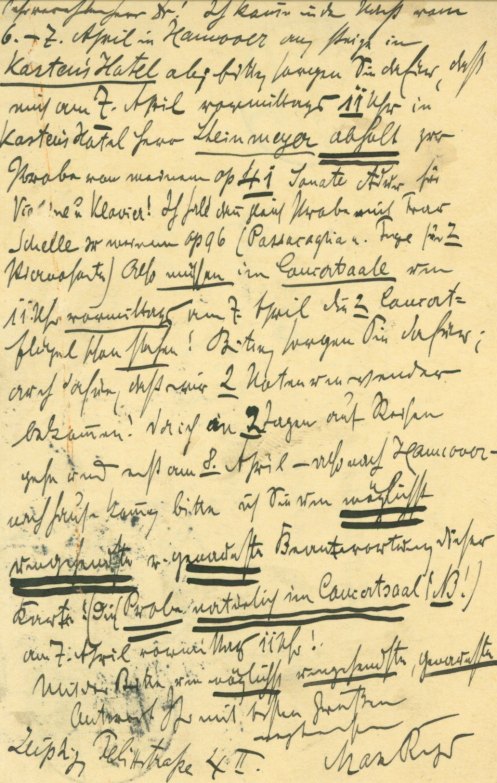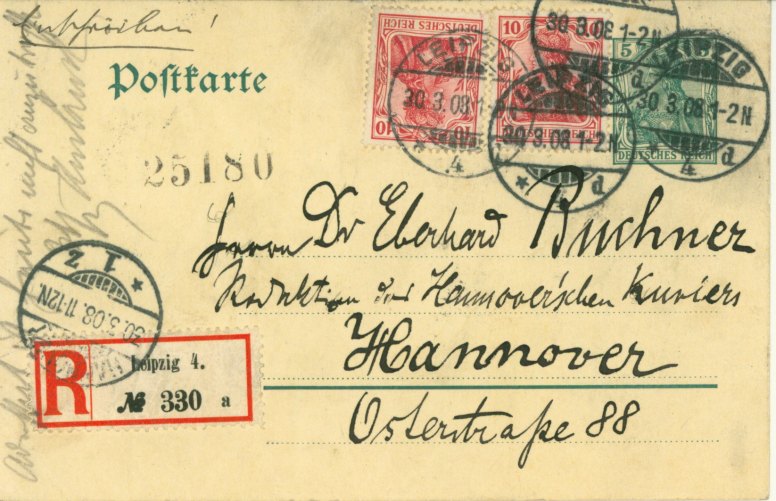 Reger, Max (1873-1916)
Autograph Letter Signed
"Max Reger". To "Dr. Eberhard Buchner". Leipzig, postmarked March 30, 1908. On a postcard. Very good condition.
Boldly underlining much of his message, the noted German composer Max Reger writes to the editor of the Hannover'schen Kurier to discuss the rehearsal of his Violin Sonata, Op. 41, and his Introduction, Passacaglia, and Fugue, Op. 96. Reger was to play these works himself at an upcoming concert in Hannover.
Many consider Max Reger's compositions the stylistic bridge between Brahms and Schoenberg. His admiration for the work of J.S. Bach inspired a number of pieces modeled on Baroque forms, including Op. 96, which is referenced in this postcard.
ALS-10472
$750