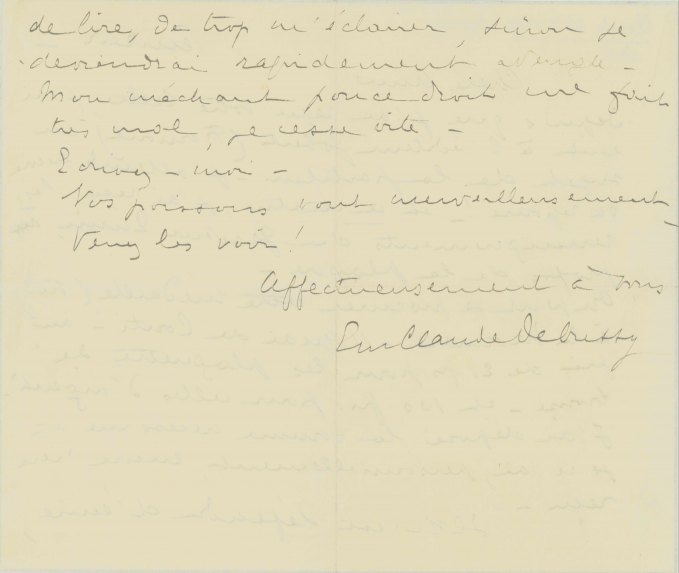 Enlarge Image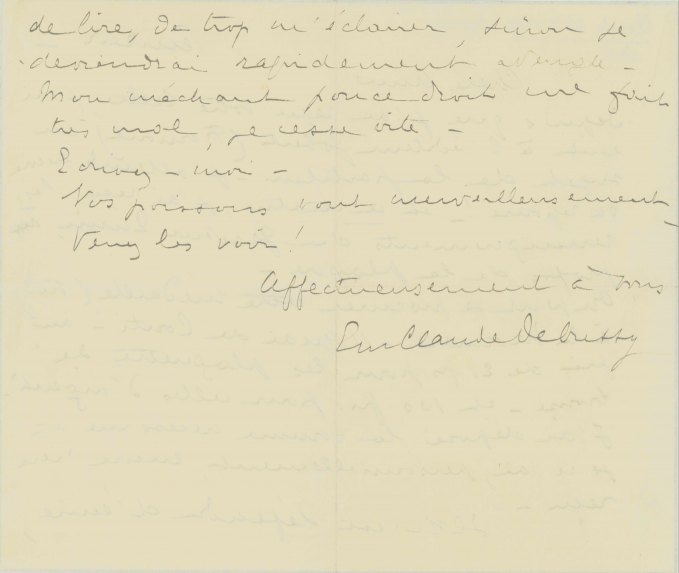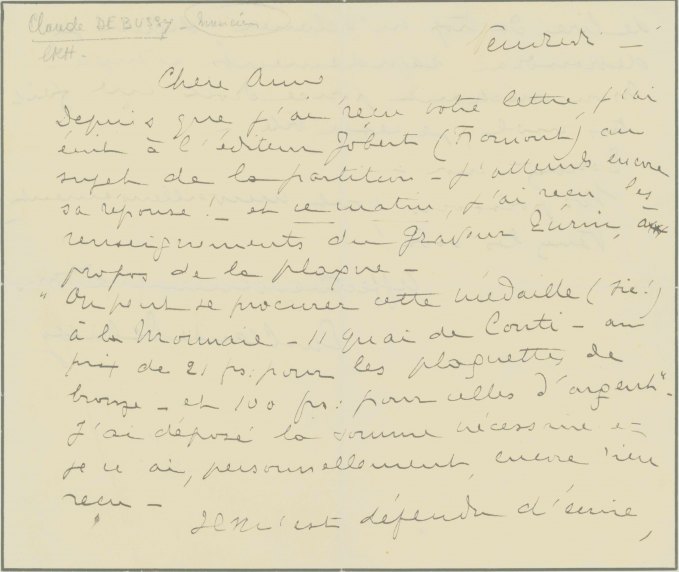 Debussy, Claude (1862-1918)
Letter Written for Him During Illness
and signed on his behalf "Claude Debussy". 2 pp. on black-bordered stationery.
An extremely touching letter, probably in the hand of his wife, but clearly dictated by the noted French composer. Debussy remarks:
I have been forbidden to write, to read, to have too much light, otherwise I shall rapidly be blind. My nasty right thumb hurts very much. I am failing fast--
. Debussy also notes that
since receiving your letter I have written to the publisher Jobert [Fromont] in regard to the score -- I am still waiting for his answer! -- And THIS morning I received the news from the engraver Quérin a propos of the plaque.
One who can procure this metal (sic!) at the Monnaie at the price of 21 francs for the little bronze plaques -- and 100 francs for those of silver. I have deposited the necessary sum and personally have not received anything.
Debussy ends his letter stating Write to me -- your fish are doing marvelously. Come and see them!
ALS-10287
$650