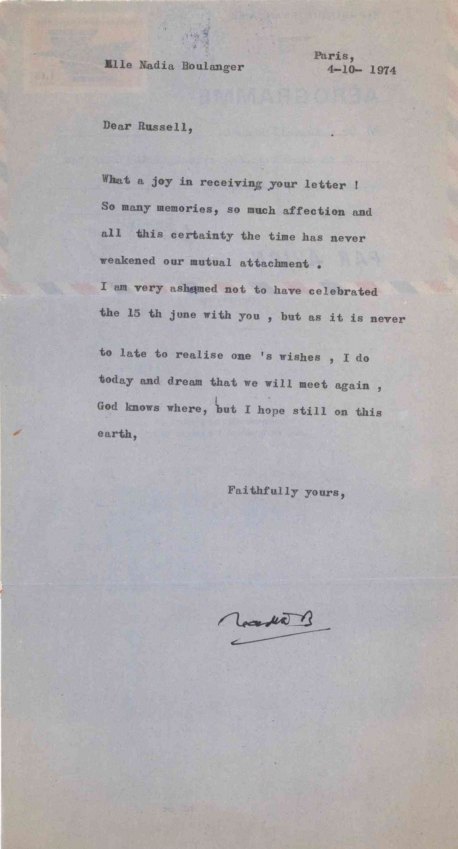 Click Image to Zoom
Enlarge Image
Boulanger, Nadia (1887-1979)
Typed Letter Signed
"Nadia B". October 4, 1974. 1 p. In excellent condition with typical folds.
The great French composer and pedagogue Nadia Boulanger expresses nostalgic and kind sentiments to the American composer Robert Russell Bennett in a lettergram: so many memories, so much affection and all this certainty the time has never weakened our mutual attachment. She concludes that she is ashamed to have missed his birthday and hopes sincerely that they will see one another again.
Robert Russell Bennett temporarily left his job as an orchestrator after receiving a Guggenheim fellowship to study composition with Nadia Boulanger in Paris from 1926 to 1929. Boulanger was only seven years Bennett's senior and the pair evidently enjoyed a very warm friendship. Boulanger once praised Bennett as a true artist.
ALS-10236
$200