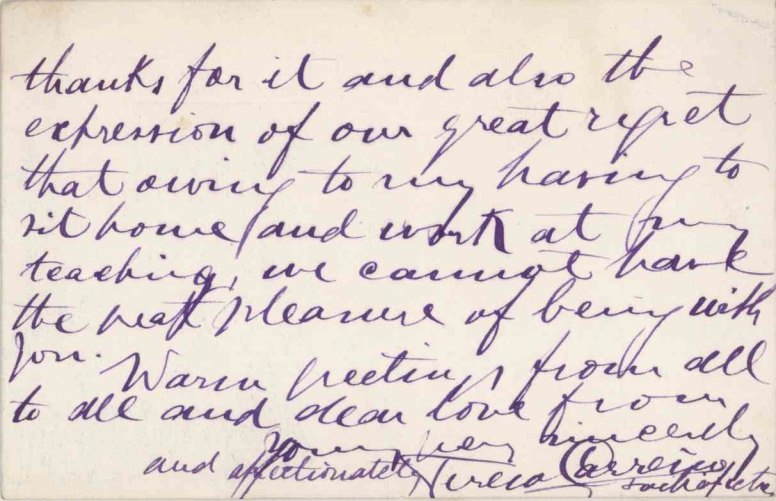 Enlarge Image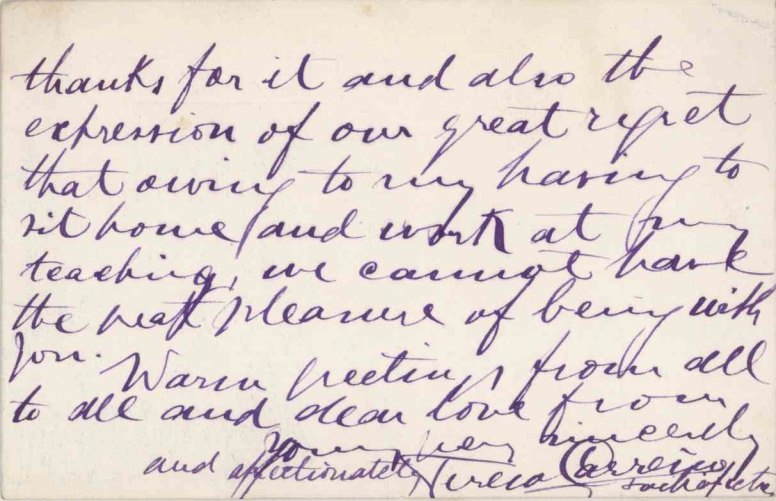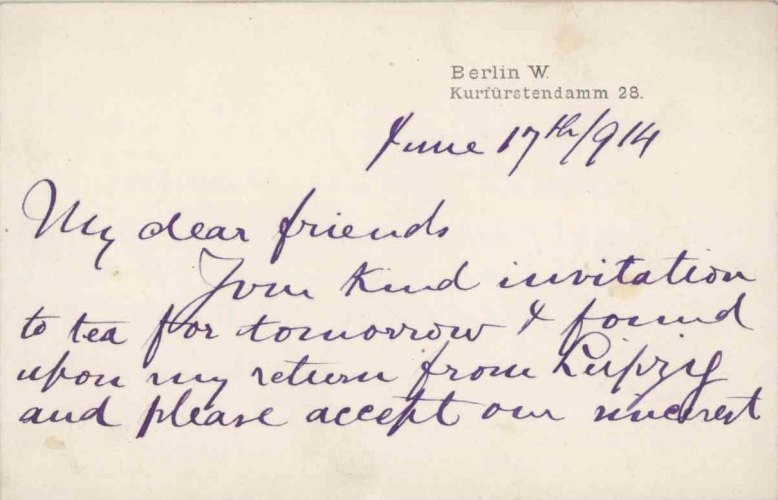 Carreño, Maria Teresa (1853-1917)
Autograph Letter Signed
"Teresa Carreño". Berlin, June 17, 1914. 4" h x 6" w. A couple of very minor spots, but otherwise excellent.
Writing in purple ink on two sides of a large cardstock, the pianist sends greetings and warmly declines an invitation to tea. The card is stamped on the recto with a Berlin address.
Teresa Carreño had already toured parts of the United States, Cuba, and Europe by the time she was twelve years old, having studied with Gottschalk in her earliest years. Her long and varied career saw many more international tours, a considerable compositional output, and the directorship of her own opera company, with which she toured in her native Venezuela. Carreño's importance to American musical life cannot be overstated: she was among the first female pianists to concertize in the United States and also helped to promote the compositions of her American contemporaries, including especially works by Edward MacDowell.
ALS-08635
$150