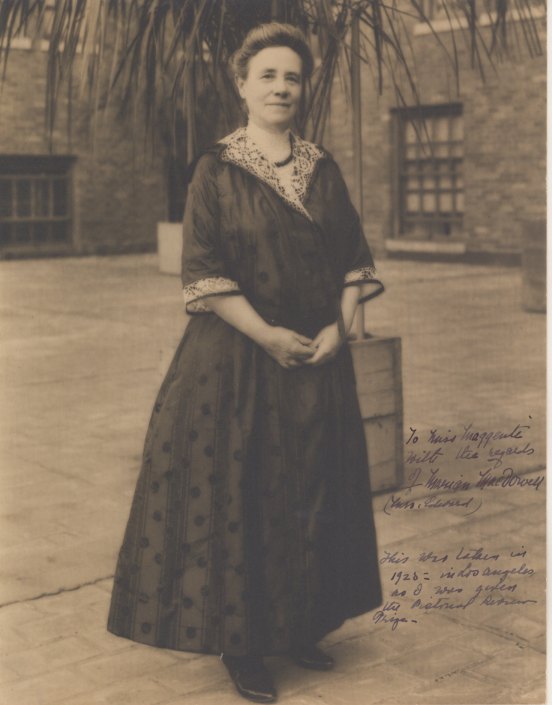 Enlarge Image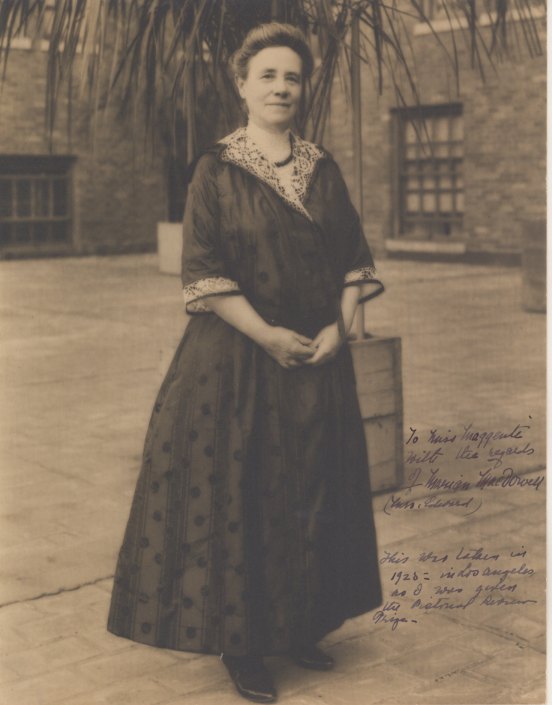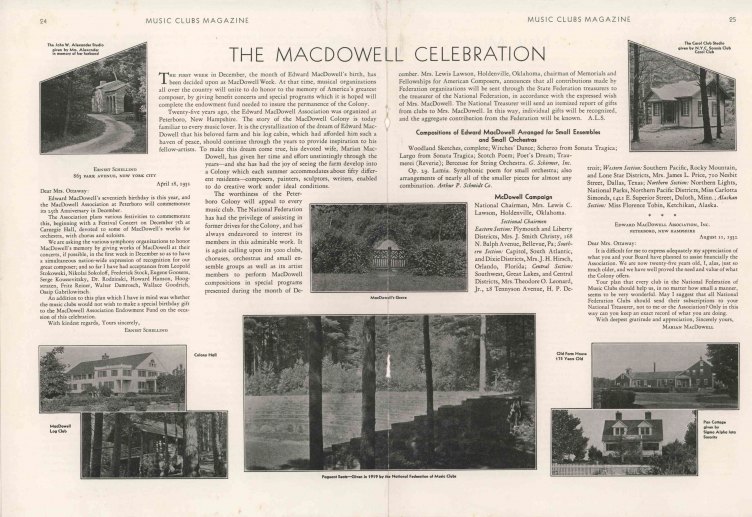 MacDowell, Marian (1857-1956)
Photograph Signed
"Marian MacDowell (Mrs. Edward)". To "Miss Maggenti". n/d. 10" h x 8" w. In excellent condition.
The pianist and wife of composer Edward MacDowell signs and inscribes a lovely sepia photograph of herself to the singer Mary Maggenti, noting that the image
was taken in 1923 - in Los Angeles as I was given the Pictorial Review Prize
.
The photograph is accompanied by an undated two-page article on the MacDowell Colony from Music Clubs Magazine.
Pictorial Review was an American women's magazine published from 1899 to 1939 in both English and Spanish. The publication awarded Marian MacDowell its Annual Achievement Award of $5,000 for the most valuable contribution to American life during the year, namely her work at the MacDowell Colony, an artists' residency program she founded and ran in New Hampshire in honor of her late husband, the composer Edward MacDowell.
ALS-07262
$150