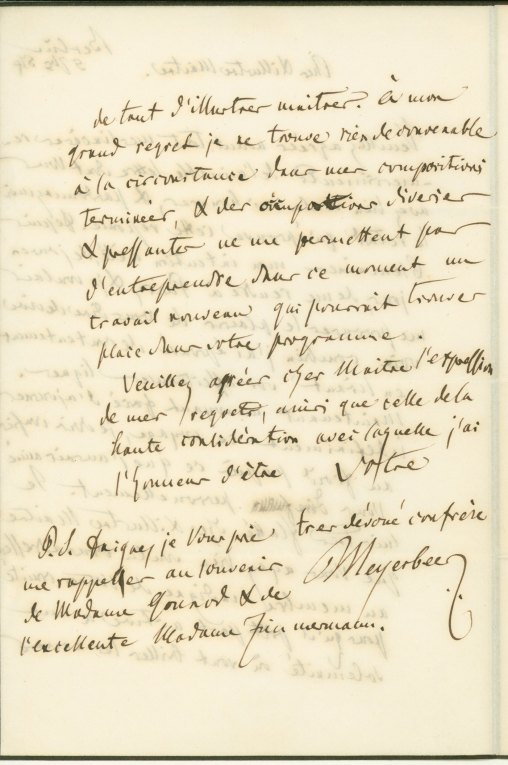 Enlarge Image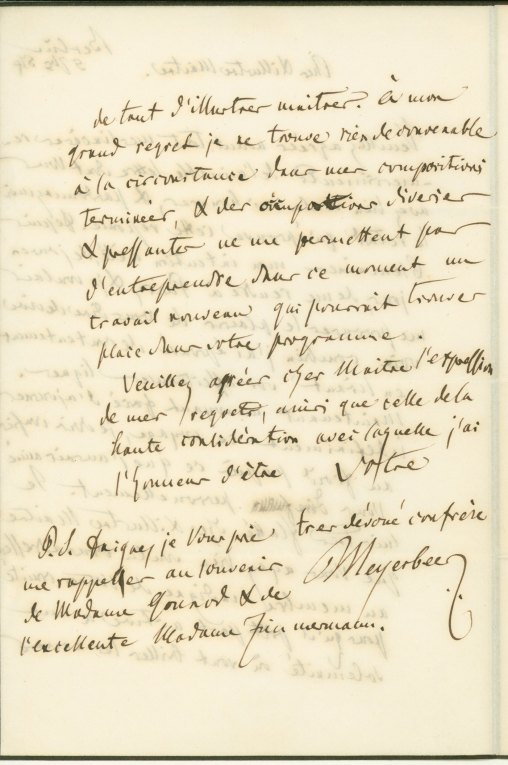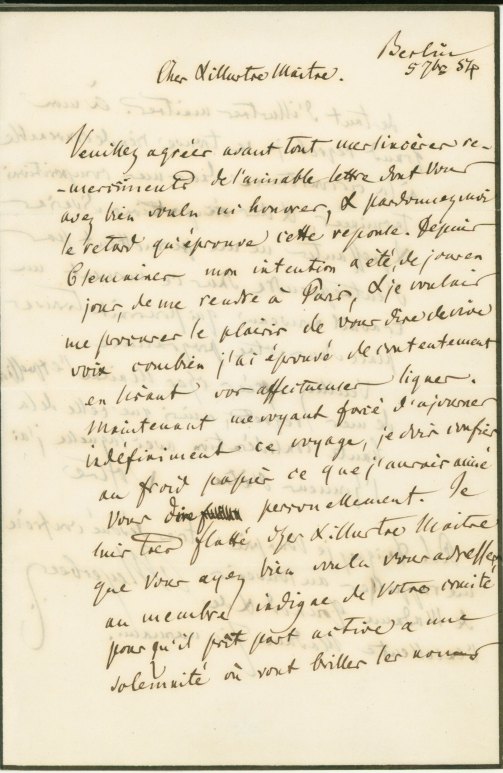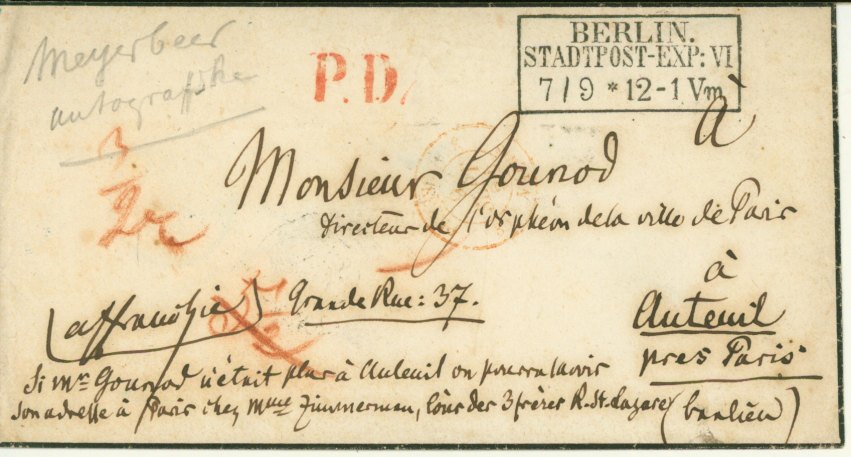 Meyerbeer, Giacomo (1791-1864)
Autograph Letter Signed
"Meyerbeer". Berlin, "5 7bre 54" [Sept. 5, 1854]. Small octavo. Two pages of folded mourning stationery with envelope. Fine. With full translation.
Meyerbeer writes to Gounod.
The great German opera composer writes to his younger colleague, addressing him as Cher illustre maître and explaining that he would have loved to tell Gounod in person but his trip to Paris has been postponed: I am highly flattered, dear illustrious maitre, by your desire to ask a member unworthy of your friendship to participate in a festivity at which the names of so many famous masters will shine. To my great regret, at the moment I find nothing suitable for the occasion among my finished compositions, and various urgent compositions do not permit me at this time to undertake a new work which might find a place in your program. He finishes by sending his regards to Mme. Gounod and the exquisite Madame Zimmerman (Gounod's mother-in-law, daughter of Pierre Zimmerman, one of his teachers at the Paris Conservatory).
It is likely that this letter is in response to Gounod's asking Meyerbeer to participate in the upcoming Exposition Universelle of 1855.
It is interesting to note, in light of Meyerbeer's almost obsequious language, that at the time of this letter, his own fame had been long established, whereas Gounod's had not yet been secured. Gounod's St. Cecilia Mass, which would bring him to prominence as a composer, was not premiered until the year after this letter.
The letter is on mourning stationery undoubtedly owing to the death of Meyerbeer's mother, to whom he was quite close, earlier that year.
ALS-07225
$950