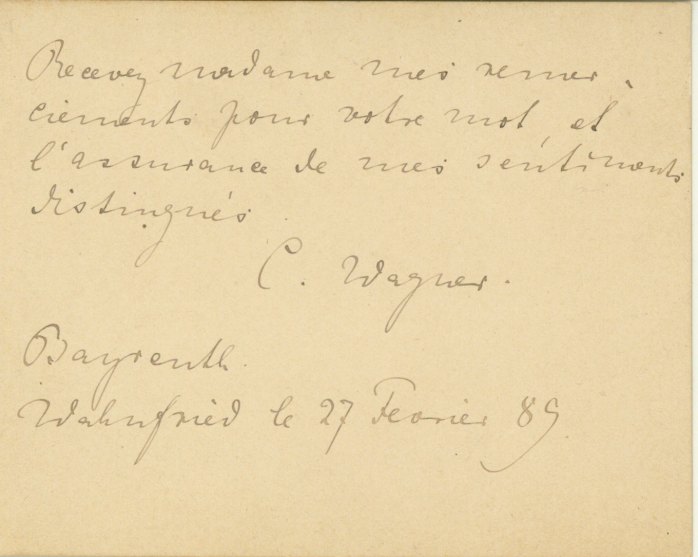 Click Image to Zoom
Enlarge Image
Wagner, Cosima Liszt (1837-1930)
Autograph Letter Signed
"C. Wagner". To "Madame". Feb. 27, 1889. On a beige card measuring 3.50"h x 4.50" w. 2 pp. Fine.
A note to an anonymous correspondent concerning scheduling a meeting with someone else: "...spare him the detour to Bayreuth and also because the time presses -- that I shall meet him in Munich and that I ask him to let me know here as soon as possible the day when he will be free."
Cosima was Franz Liszt's daughter and Richard Wagner's second wife, having herself been previously married to the conductor Hans von Bülow. Together the Wagners founded the Bayreuth Festival and after Wagner's death she continued to run it. Cosima was the inspiration for many of Wagner's later works and shared his convictions of German culture and racial superiority. Although recognized as a figure of great importance, her cult of German purity has made her a controversial figure.
ALS-01404
$500