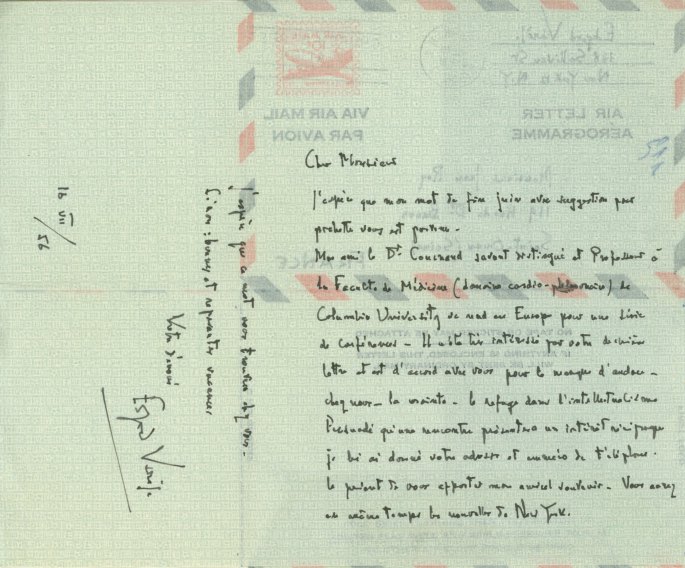 Enlarge Image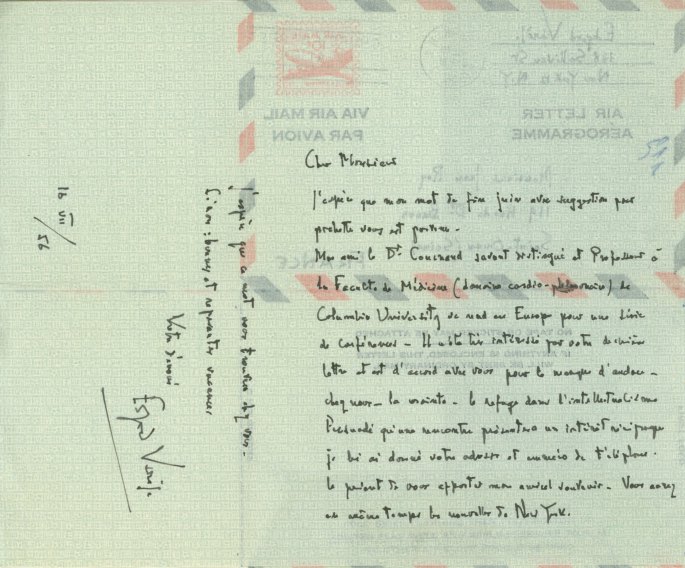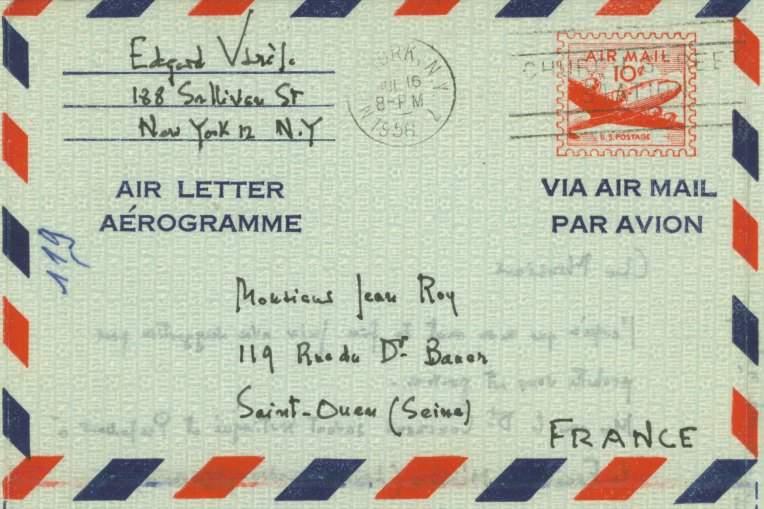 Varèse, Edgard (1883-1965)
Autograph Letter Signed
"Edgard Varèse". To "Jean Roy". New York, July 16, 1956. Aerogram. Excellent. With full translation.
Varèse writes to facilitate a meeting: My friend Dr. Cournaud, distinguished scholar and professor on the faculty for medicine (cardio-pulmonary) at Columbia University...agrees with you about the lack of courage with us--the fear--the refuge into internationalism. Persuaded that a meeting will present reciprocal interest, I have given him your address and telephone number, asking him to carry to you friendly thoughts from me.
French music critic Jean Roy authored the important biographical collection Presences contemporaines - Musique francaise (1962). The book profiles a number of important French and French-born twentieth-century composers, including Varèse.
ALS-01401
$575