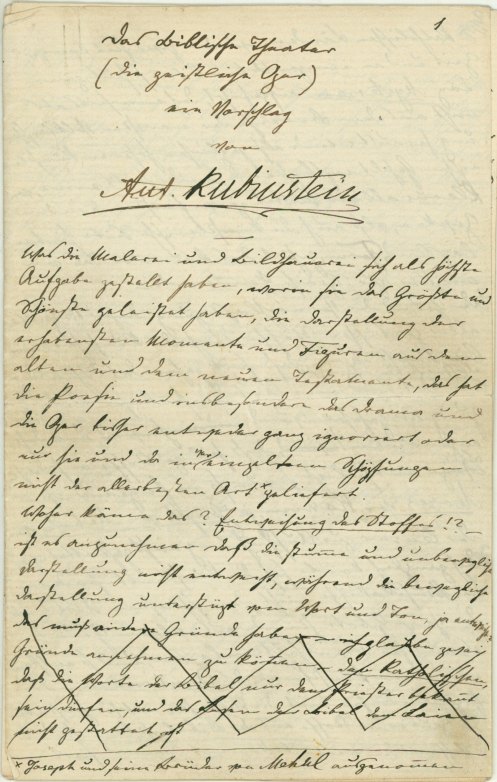 Enlarge Image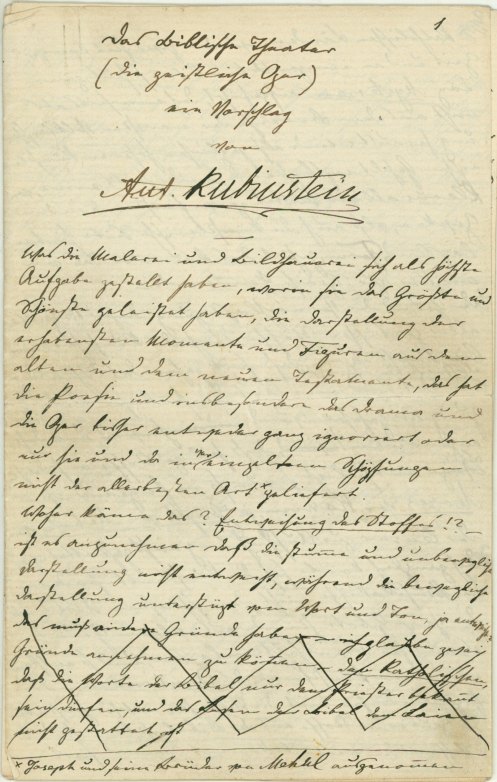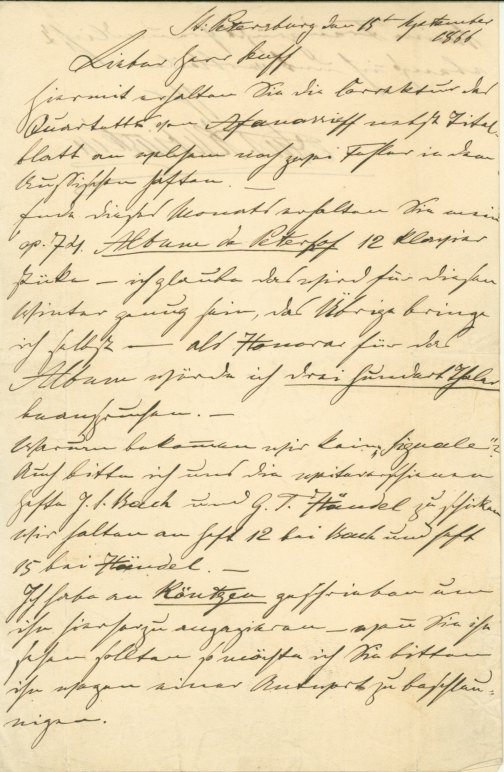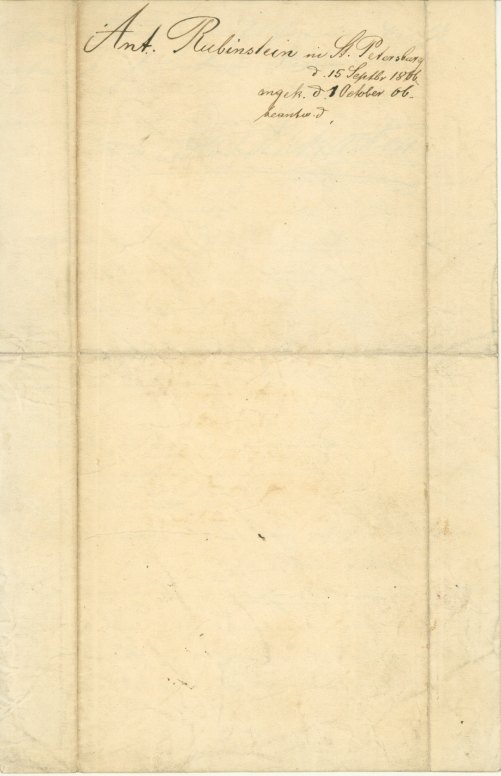 Rubinstein, Anton (1829-1894)
Autograph Letter and Proposal Signed
"Ant. Rubinstein". St. Petersburg, Russia, Oct. 15, 1866. Two-page letter & sixteen-page proposal. Both very good (proposal very loosely bound). Translation of proposal's first page included.
Two documents of major interest to Rubinstein scholars:
A sixteen-page handwritten pamphlet entitled The Biblical Theatre, A Proposal by Anton Rubinstein, with accompanying two-page cover letter, each signed by the pianist-composer and written in German.
The extensive proposal is for a spiritual opera that takes up Biblical themes: Up to now the principal incidents and figures of the Old and New Testaments have been virtually ignored in literature and even more in drama and opera... The association of the stage with worldly pleasure made it appear that it would be sacrilegious to produce biblical material. Oratorio is a feeble and unnatural substitute for such productions as religious opera. There should be a separate theatre for sacred drama.
Rubinstein offers several specific recommendations for this theatrical venture, including that there should be no attempt to represent God the Father and that devils are to be shown as sinister fallen angels. He also believes audience engagement will be high, as the familiarity of the themes would allow the audience to concentrate on other aspects of the production.
Anton Rubinstein often drew from religious subjects for his vocal works. He composed six operas on sacred subjects, and his most famous opera, The Demon, centers on a spirit determined to ruin all of God's creation. The Demon, ironically, was based on a poem initially banned in Russia as sacrilegious.
ALS-01368
$3,000