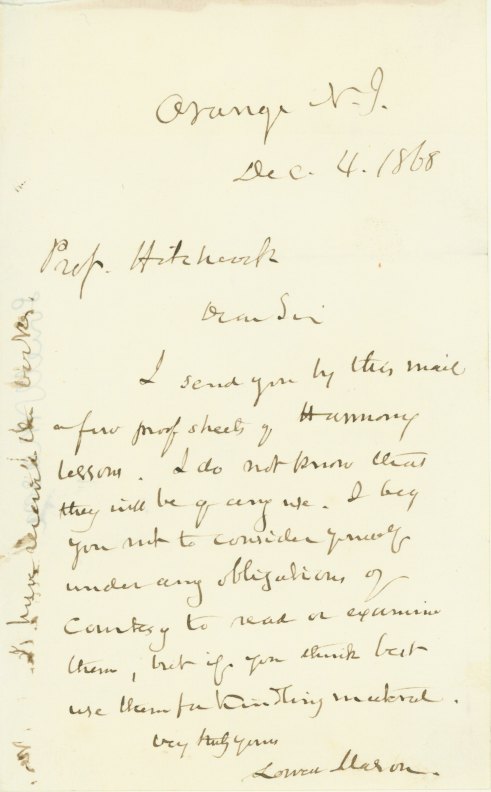 Click Image to Zoom
Enlarge Image
Mason, Lowell (1792-1872)
Autograph Letter Signed
"Lowell Mason". To "Prof. Hitchcock". Orange, New Jersey, December 4, 1868. 8" h x 5" w. 1 p. Fine condition.
Mason writes to a Prof. Hitchcock asking him to review proof sheets of harmony lessons, adding, one assumes facetiously, I beg you not to consider yourself under any obligation of courtesy to read or examine them, but if you think best use them for kindling material. Very truly yours.
Lowell Mason was a leading figure in American church music, composing over 1600 hymn tunes including an arrangement of "Joy to the World" and a setting of "Nearer, My God, to Thee". He was largely responsible for introducing music into American public schools and is considered the first important music educator in the United States.
ALS-01346
$200