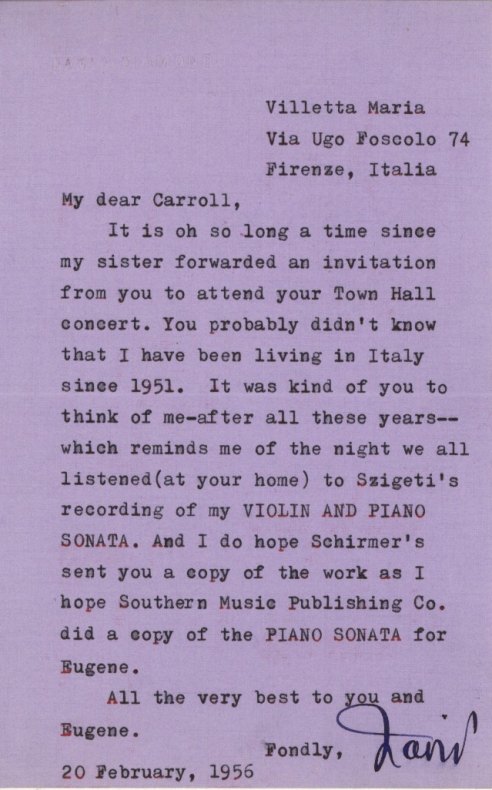 Enlarge Image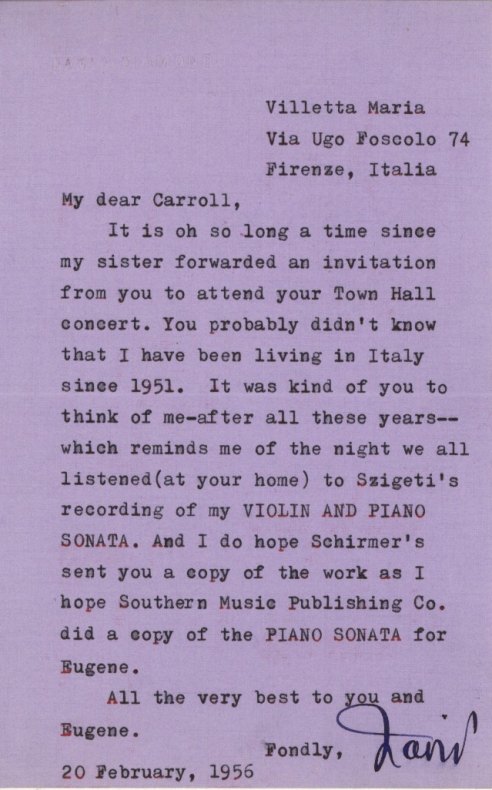 Diamond, David (1915-2005)
Typed Letter Signed
"David". To "Carroll" [Glenn; the violinist]. Feb. 20, 1956. 1 p. on lavender stationery with his embossed name. Fine condition.
Diamond writes a friendly letter to the American violinist:
"You probably didn't know that I have been living in Italy since 1951. It was kind of you to think of me - after all these years -- which reminds me of the night we all listened (at your home) to Szegeti's recording of my VIOLIN AND PIANO SONATA. And I do hope Schirmer's sent you a copy of the work as I hope Southern Music Publishing Co. did a copy of the PIANO SONATA for Eugene."
Diamond is referring to his Sonata for Violin and Piano (1943-46) and his first Piano Sonata which was written in 1947 and published in 1954. Carroll Glenn was married to the American pianist Eugene List. The New York Times has described Diamond as "a major American composer whose early brilliance in the 1940's was eclipsed by the dominance of atonal music..."
ALS-01297
$150