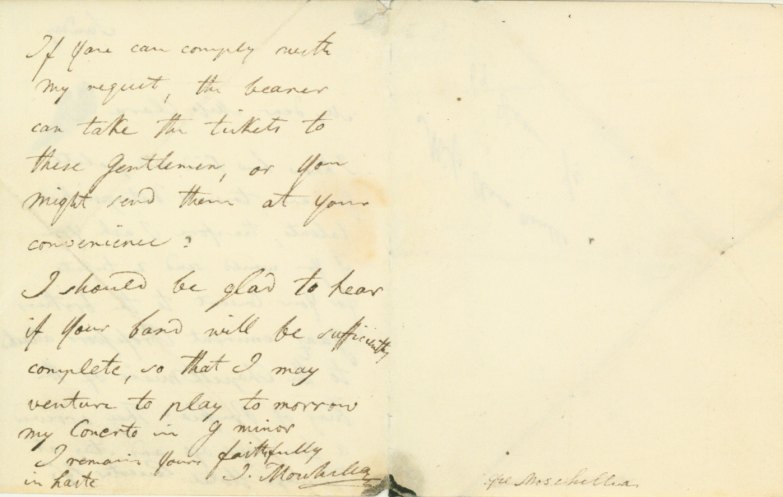 Enlarge Image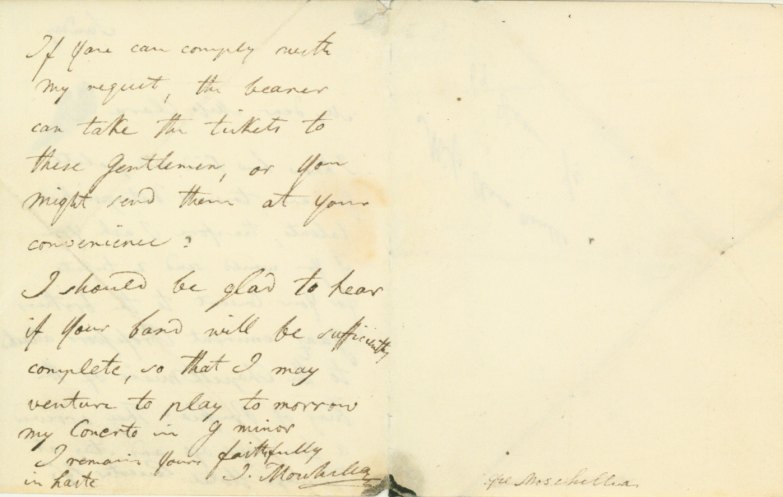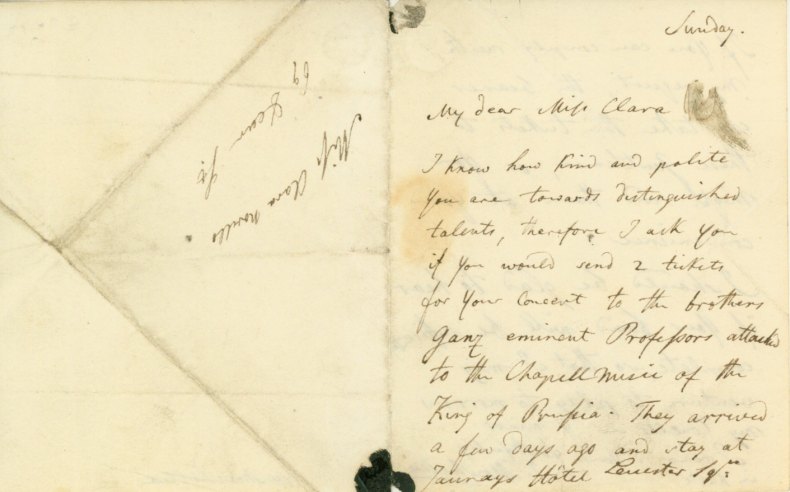 Moscheles, Ignaz (1794-1870)
Autograph Letter Signed
"I. Moscheles". 12vo. 1 p, folded into envelope. Fine.
A nice little letter with remains of original seal. To Clara Novello, an acclaimed soprano and a daughter of Vincent Novello, a musician and music publisher. "My Dear Miss Clara, I know how kind and polite you are towards distinguished talents, therefore I ask you if you would send 2 tickets for your concert to the brothers Ganz, eminent Professors attached to the Chapell [sic] Music of the King of Prussia. They arrived a few days ago and stay at Jaunay's Hotel, Leisceter Square. If you can comply with my request, the bearer can take the tickets to these gentlemen, or you might send them at your convenience.
I should be glad to hear if your band will be sufficiently complete so that I may venture to play tomorrow my concerto in g minor."
ALS-01232
$325