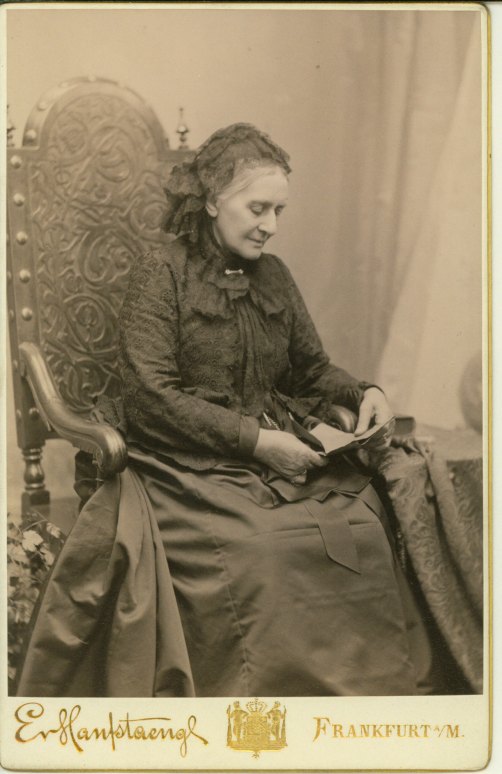 Click Image to Zoom
Enlarge Image
Schumann, Clara
Rare Cabinet Photograph
, signed "Clara Schumann". Oct. 1894. Unusually pristine condition.
A magnificent image of Clara Schumann, the renowned pianist, composer and wife of Robert Schumann, in mourning dress, seated reading in an impressive high-backed chair. Inscribed on the verso "For my dear friend Betty Oser in remembrance ...". Additionally inscribed in Oser's hand, also on the verso, "For my nephew Paul Wittgenstein from his old aunt Betty Oser".
Wittgenstein was an Austrian concert pianist who is best known now for having commissioned several piano concertos for the left hand alone, following the amputation of his right arm during the First World War.
Uncommonly scarce.
PHO-12656
$3,250