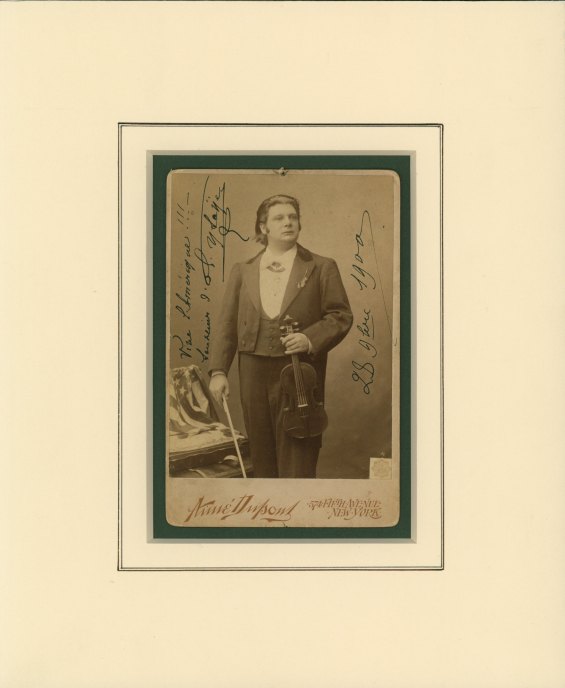 Click Image to Zoom
Enlarge Image
Ysaÿe, Eugène (1858-1931)
Signed Cabinet Photograph.
1900. Matted with a total size of 12.5" h x 10.5" w. One pinhole at center of top edge but overall excellent condition.
A splendid early cabinet photograph showing the great Belgian violinist Ysaÿe in concert dress holding his bow and violin and standing before his violin case over which is draped an American flag. He has penned on one side "Vive L'Amérique!!! - Souvenirs d'Ysaÿe" and dated it "28-9bre 1900".
Ysaÿe made many trips to America including a long stay when he was the Conductor of the Cincinnati Symphony Orchestra (1918-1922).
PHO-11300
$1,200