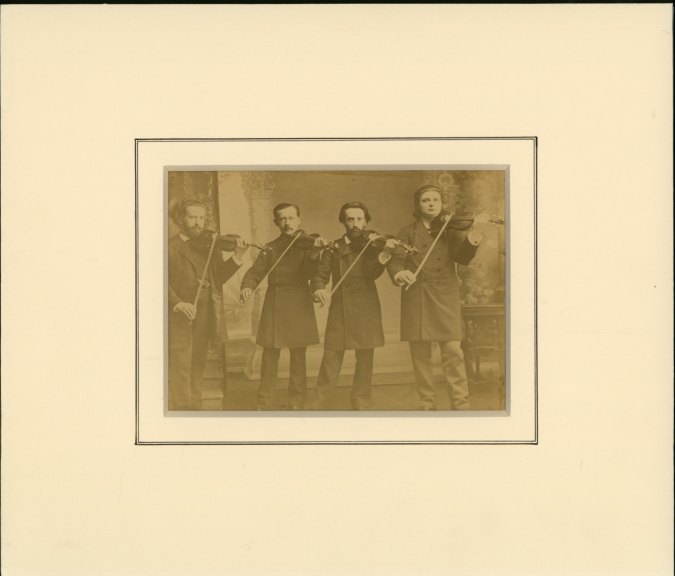 Click Image to Zoom
Enlarge Image
Ysaÿe, Eugène (1858-1931)
Ysaÿe With Marsick, Massart And Thomson.
Liège, 1887. 4.5 " h x 6" w in mat with total size of 10.5" h x 12.25" w. Laid down on cardboard which shows former traces of mounting (not visible in mat). The photo itself is excellent.
A rare photo from a most unusual event which took place at the Liege Conservatory, Belgium in 1887. The conservatory had moved to a new building, and for the occasion the students and faculty gave a performance of a concerto written for four violins by Ludwig Wilhelm Maurer. The four faculty members who performed are shown here, from left to right: Martin Marsick, Joseph Lambert Massart, Cesar Thomson and Eugène Ysaÿe.
Ludwig Wilhelm Maurer (1789-1878) was a German violinist and composer who lived extensively in Russia. He wrote the Sinfonia Concertante for Four Violins in a minor, Op. 55.
PHO-11297
$250