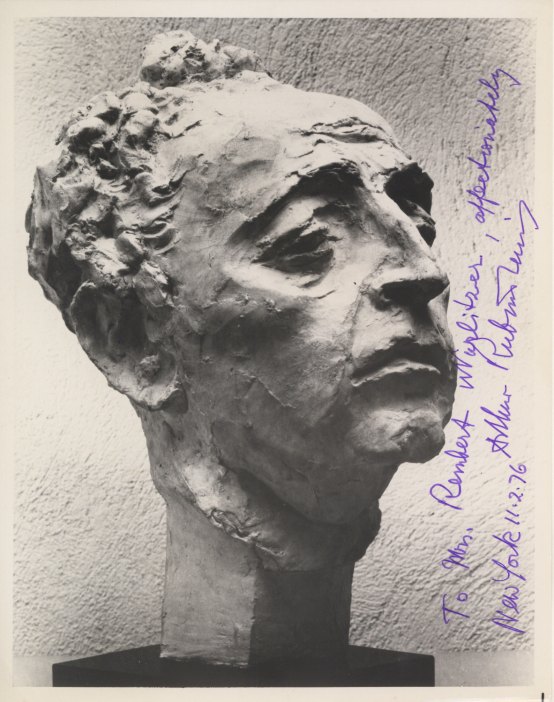 Click Image to Zoom
Enlarge Image
Rubinstein, Arthur
Photograph
, signed boldly in purple ink "To Mrs. Rembert Wurlitzer, affectionately, Artur Rubinstein | New York 11.2.76". 10" h x 8" w. Fine.
Black & white photo of a sculpture of Rubinstein's bust.
The dedicatee was the wife of the noted string instrument expert Rembert Wurlitzer; she ran his namesake firm for 11 years after his death.
PHO-07836
$300