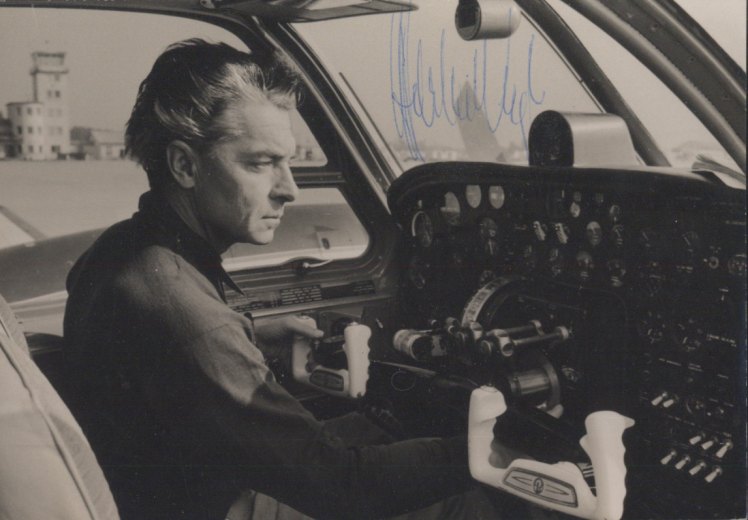 Click Image to Zoom
Enlarge Image
Karajan, Herbert von
Photograph
, signed "Herbert von Karajan". 4" h x 6" w. Excellent condition.
Black & white photograph of the Austrian conductor shown profile in the cockpit of a plane.
Herbert von Karajan was the conductor of the Berlin Philharmonic for 35 years and is estimated to be the most recorded and best-selling Classical Music artist of all time.
PHO-01957
$200