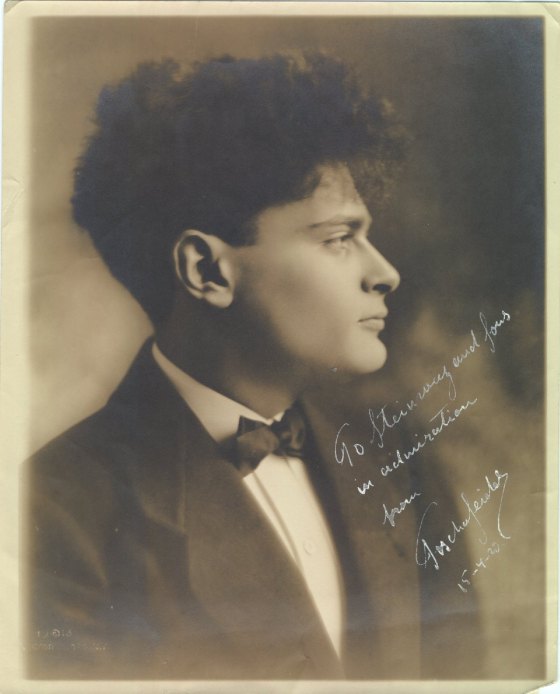 Click Image to Zoom
Enlarge Image
Seidel, Toscha (1899-1962)
Photograph
, signed "Toscha Seidel" in white ink. To "Steinway and Sons, in admiration". 15 March 1920. 10" h x 8" w, Sepia. Slightly silvered & a barely peceptible crease in upper portion.
A young, splendid image of the Russian virtuoso in profile.
Toscha Seidel was a student of the great pedagogue Leopold Auer and emigrated to the United States in the 1930s where he made a career in Hollywood. Seidel is one of the violin virtuosos referenced in George & Ira Gershwin's funny song and homage Mischa, Jascha, Toscha, Sascha.
PHO-00417
$450