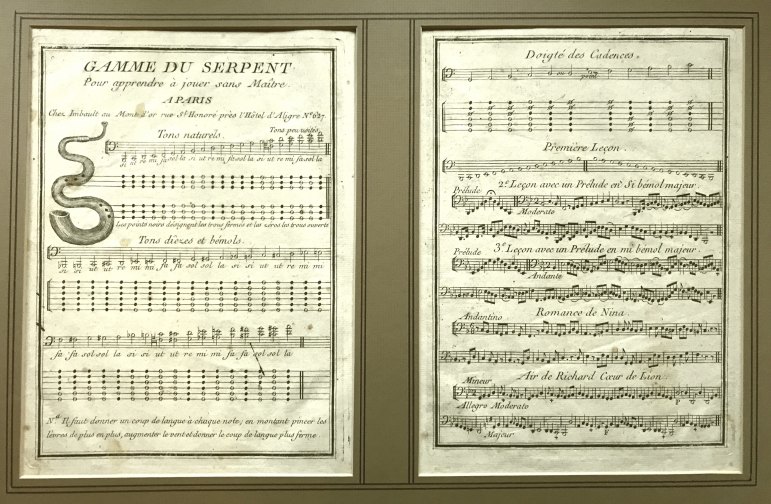 Click Image to Zoom
Enlarge Image
SERPENT - ENGRAVED METHOD
"Gamme Du Serpent".
Paris, probably mid-18th century. Total size in mat: 16.5 "h x 23.5" w (41.9 cm x 59.7 cm). Mildly spotted but otherwise overall very good.
Two engraved pages published by Imbault, complete as is. The instrument is depicted on the first page which is entitled: Gamme du Serpent / Pour apprendre à jouer sans Maître (Scale of the Serpent / To teach someone without a teacher). It contains all the elementaries including fingering and how to produce notes with the tongue and breathing. The second page includes three lessons and two pieces.
Serpent methods are quite rare.
GPH-14191
$400