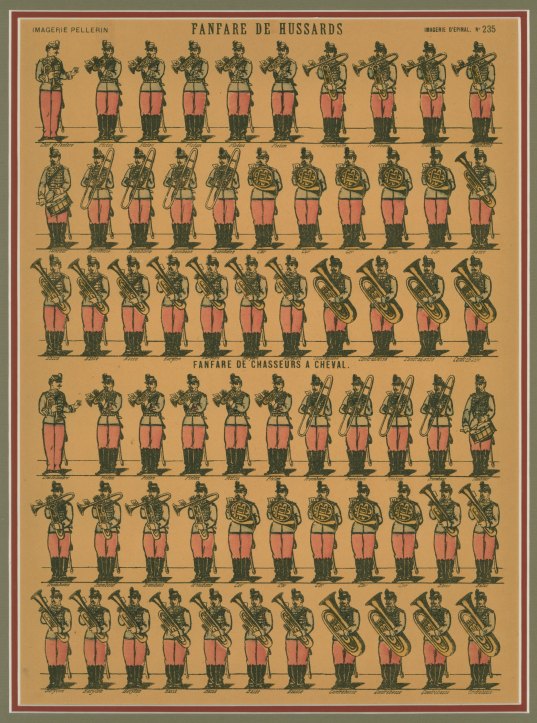 Click Image to Zoom
Enlarge Image
BRASS INSTRUMENTS - IMAGERIE D'ÉPINAL
Pellerin, Jean-Charles
"Fanfare De Hussards".
France, mid-19th cent. Image alone: 15.25" h x 11.25" w (38.7cm x 28.6 cm). Decoratively matted. Total size of 20.25" h x 16.25" w (51.4 cm x 41.3 cm). Excellent condition.
No. 235 in the famous Imagerie D'Épinal series, showing six rows of Hussard band members holding a variety of 10 different brass instruments.
The Imagerie D'Épinal were inexpensive color illustrated picture sheets, essentially a distinct form of comic strip, originating in the French town of Épinal. These sheets were hawked throughout the 19th century, primarily in rural areas of France, the Netherlands and Germany, for the general public and children in particular.
GPH-14184
$125