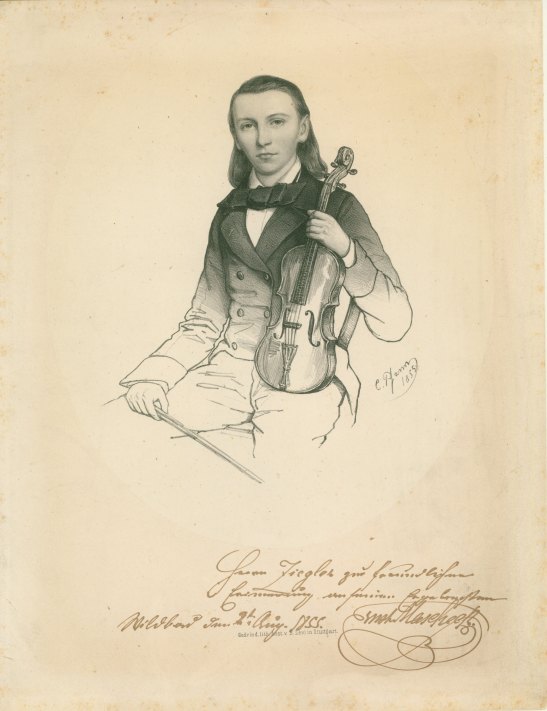 Click Image to Zoom
Enlarge Image
Maretzek, Max
Signed Lithograph Portrait.
Stuttgart, 1855. 14 " h x 11" w. Overall very good, although slightly foxed and soiled.
A portrait by Christian Pfann, a well-known lithographer, of Maretzek in his youth, shown seated holding his violin and bow. Maretzek has inscribed and signed the portrait August 1855 (the same date as the lithograph).
Max Maretzek was a Moravian-born composer, conductor, and impresario active in the United States and Latin America.He associated with von Bülow, Wagner, Liszt, Offenbach and Strauss. He wrote two operas as well as his memoirs and played the violin in orchestras in both Germany and England. Coming to the United States in 1848, he became musical director at Edward P. Fry's Astor Opera House in New York.
GPH-12343
$160