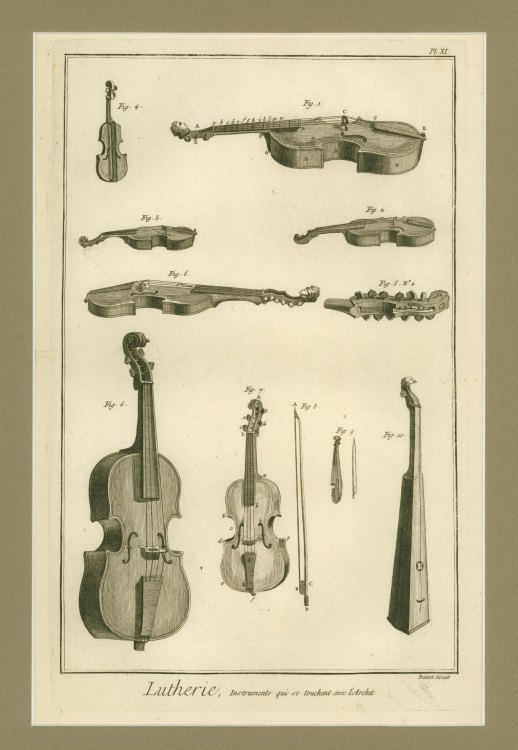 Click Image to Zoom
Enlarge Image
Diderot et d'Alembert
Violin Plates, Set Of 3.
In matching mats, each having a total measurement of 19.50" h x 14.50" w. Clean and crisp but each with a small worm hole on the left plate mark.
Engraved first-edition plates from the 18th-century Encyclopédie of Diderot and d'Alembert, which was produced over 20 years from 1751 to 1772 with first editions appearing in both Paris and Amsterdam. Plates such as these are held in great esteem for their accuracy.
Plates 11, 12 and 13 of the lutherie section showing stringed instruments in the first plate and instrument-making tools in the second and third plates.
GPH-12207
$500