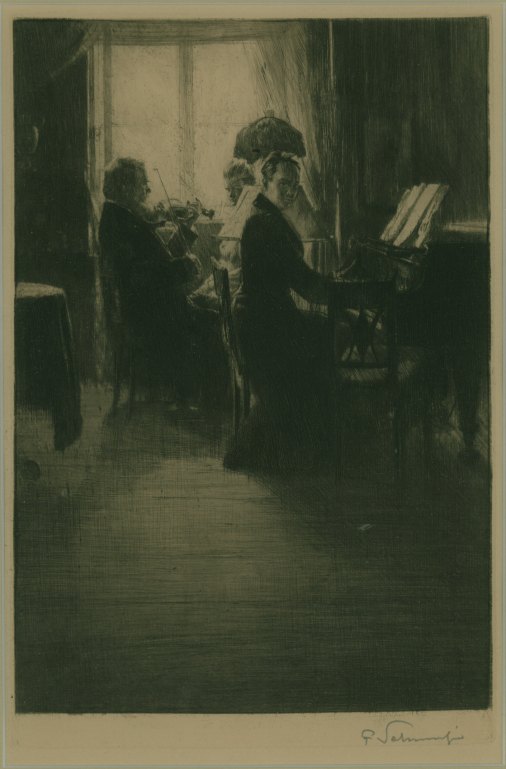 Click Image to Zoom
Enlarge Image
JOACHIM PORTRAIT - PLAYING DUETS
Schmutzer, Ferdinand (1870-1928)
1907. Total size in frame: 18.50" h x 14" w (470 mm x 356 mm). Image size: c. 11" h x 7.75" w (279 mm x 197 mm). Handsomely matted and framed in a semi-antique black and gold frame. Fine condition.
Signed by the great Austrian engraver Ferdinand Schmutzer, this etching and drypoint is titled Joachim und Exzellenz von Keudell, musizierend, 1907.
The Hungarian violinist, conductor, composer, teacher and founder of the famous Joachim Quartet, Joseph Joachim was a close friend of Brahms.Schmutzer created several engravings with Joachim as subject - with the Quartet, as a solo portrait, and in this portrait with Baroness Alexandra von Keudell, the wife of the Austrian Ambassador.
GPH-10648
$900