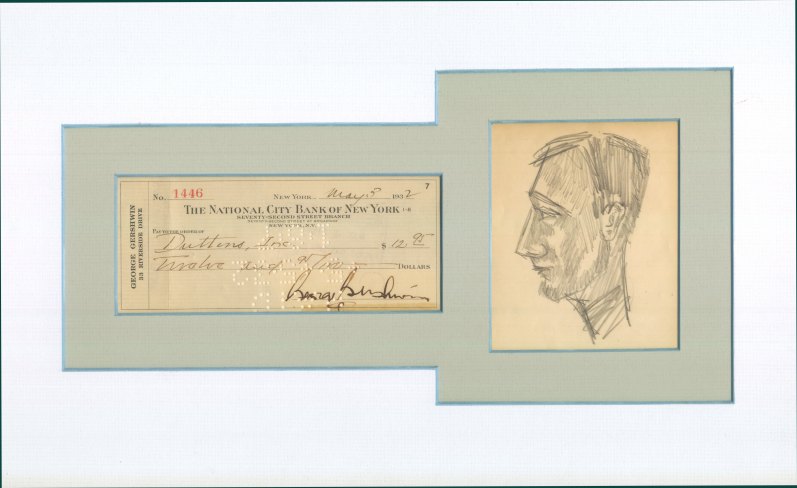 Click Image to Zoom
Enlarge Image
Gershwin, George (1898-1937)
Ensemble With Autographed Check And Drawing.
May 3, 1932. Total measurement in mat: 10.5" x 17". Excellent condition.
Original pencilled portrait by George Gershwin, possibly a self-portrait, matted with one of his signed checks.
Gershwin was an enthusiastic amateur artist as well as an art collector. Included is a letter of provenance by the Gershwin authority Edward Jablonski in which he relates that Ira Gershwin collected various Gershwin signatures and doodles and would frame them with one of Gershwin's checks and present them to friends, as he did in this instance.
GPH-08001
$3,750